All photos in this blog post were shot by Brian Davis Photography.
New Years Eve
The first ever New Years Eve celebration dates back thousands of years. Since then, people from all over the world gather together to celebrate the new year. Everyone has goals and things they want to accomplish and many choose New Years Eve for a time to reflect on the past year and plan for the next. Much like a marriage, New Year's Eve symbolizes new beginnings and looking forward to the future. It's no wonder this day makes for a popular wedding date. Keep reading for more tips, tricks and traditions on planning a New Year's Eve wedding. And – enjoy some photos from Katelyn and Matt's NYE wedding celebration.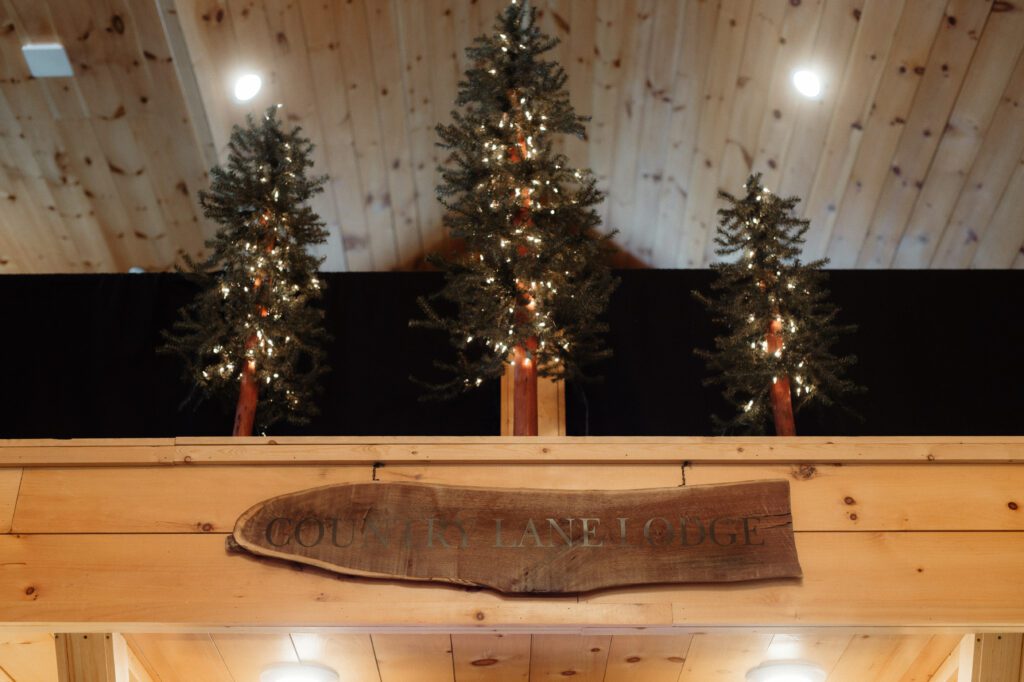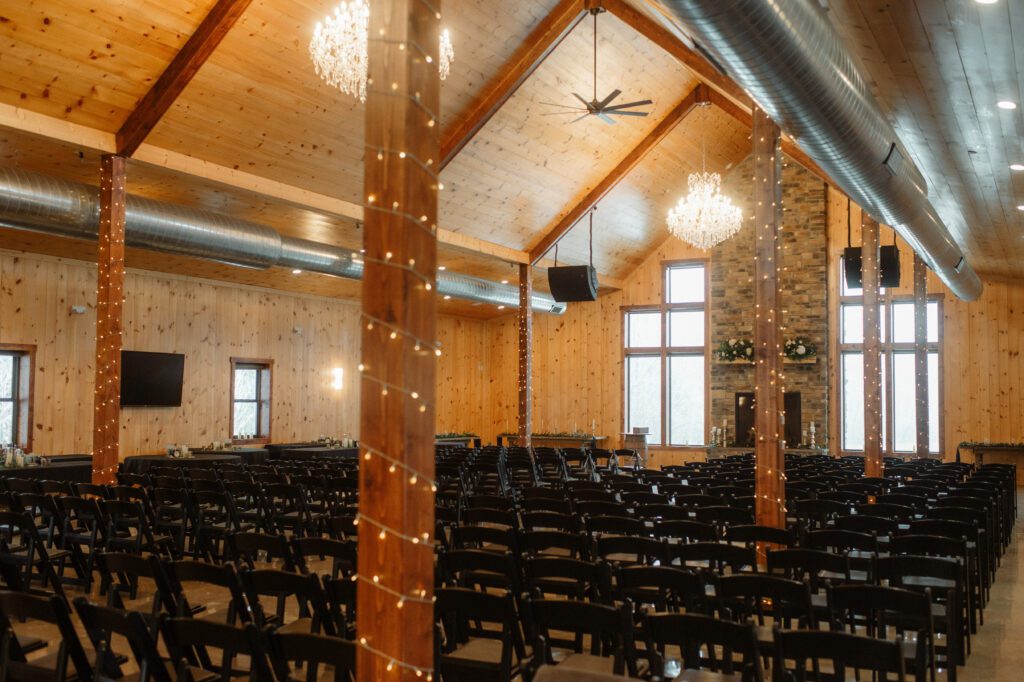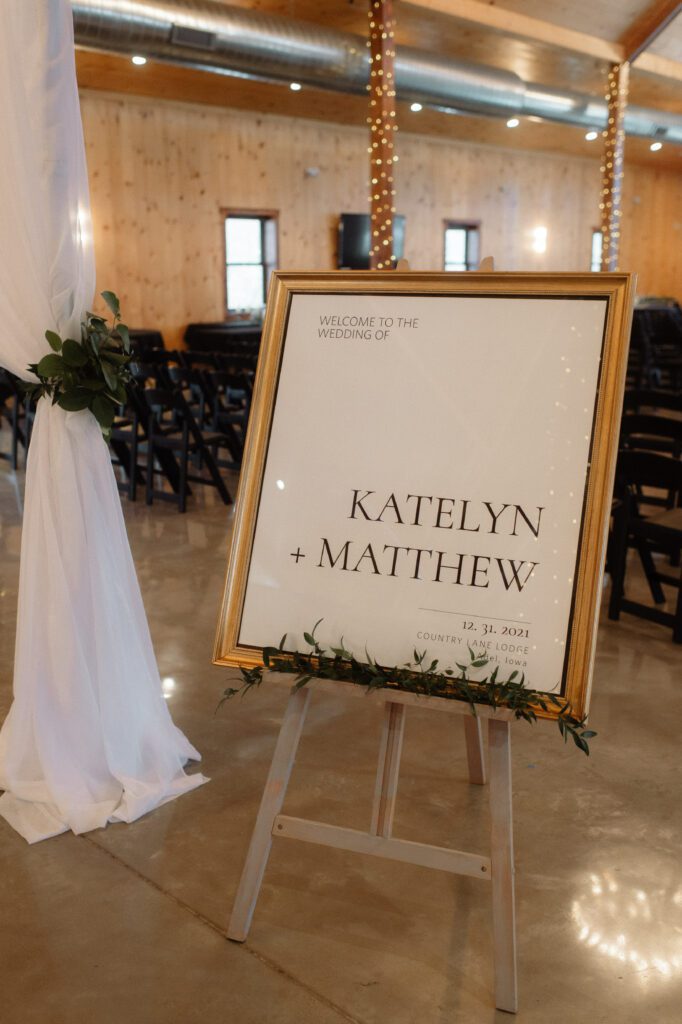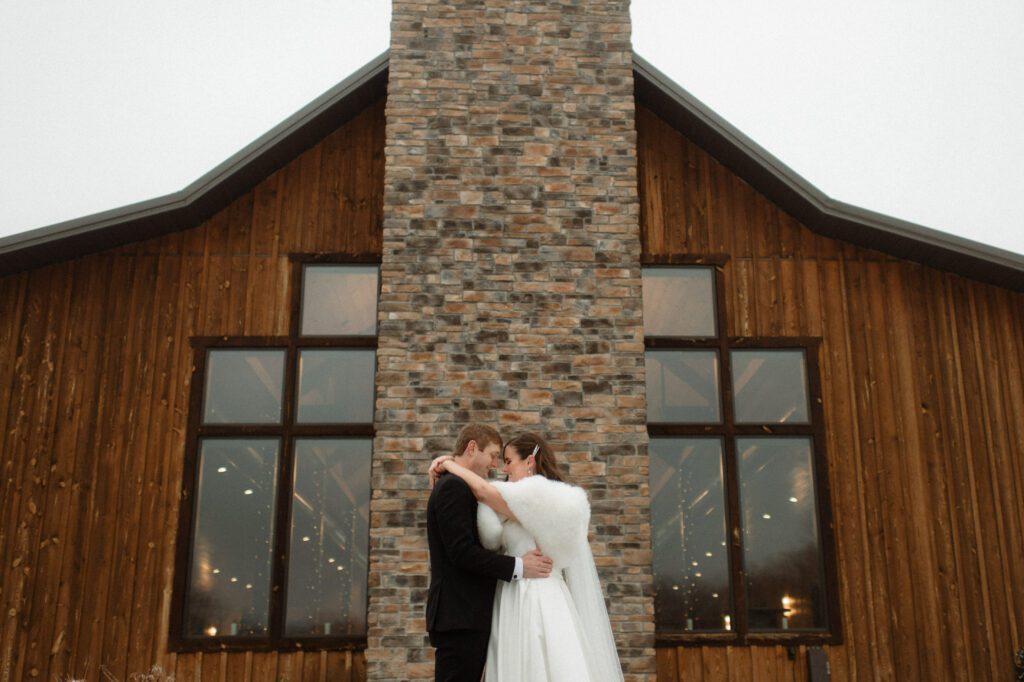 Timeline
With a new years wedding comes a longer day. Wedding days are already long as most of the wedding party gets up bright and early to start hair and makeup and decorate the venue. On normal rental days a wedding can go as late as 10 or 11pm. This date, however, your guest will be staying past midnight. You want your guests to stay until midnight – that's the point! If the ceremony starts too early and the rest of the evening drags on guests may not make it until the end. Consider starting your ceremony later than "normal". For New Years Eve weddings we suggest a ceremony start time of 5 or 6pm. For onsite ceremonies. For off site ceremonies, such as a church, you can get away with an earlier ceremony as there will be time added for travel.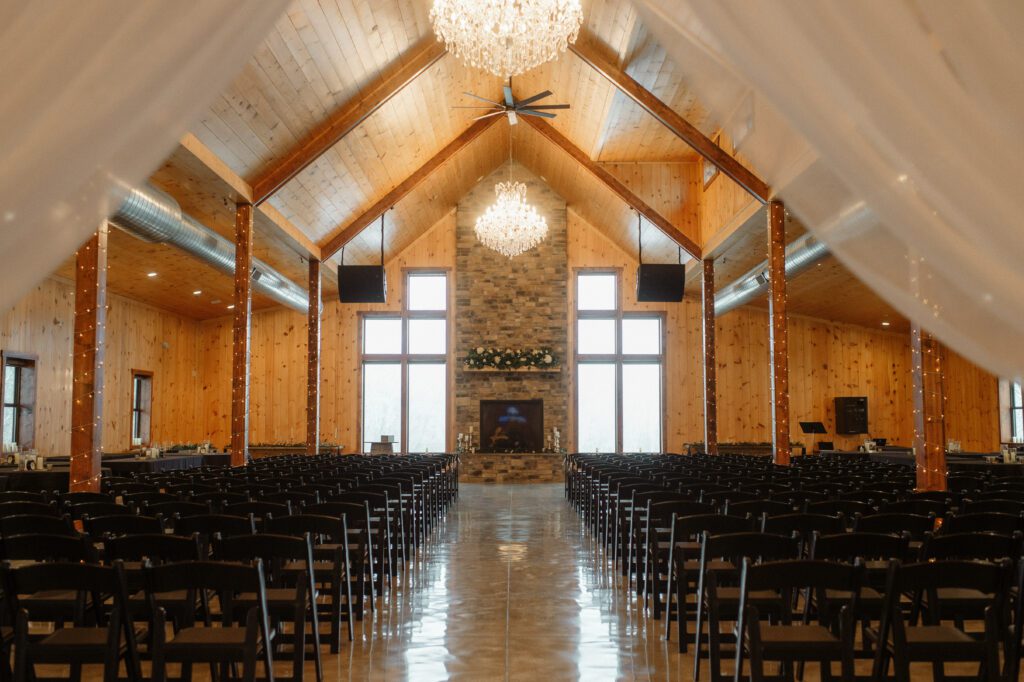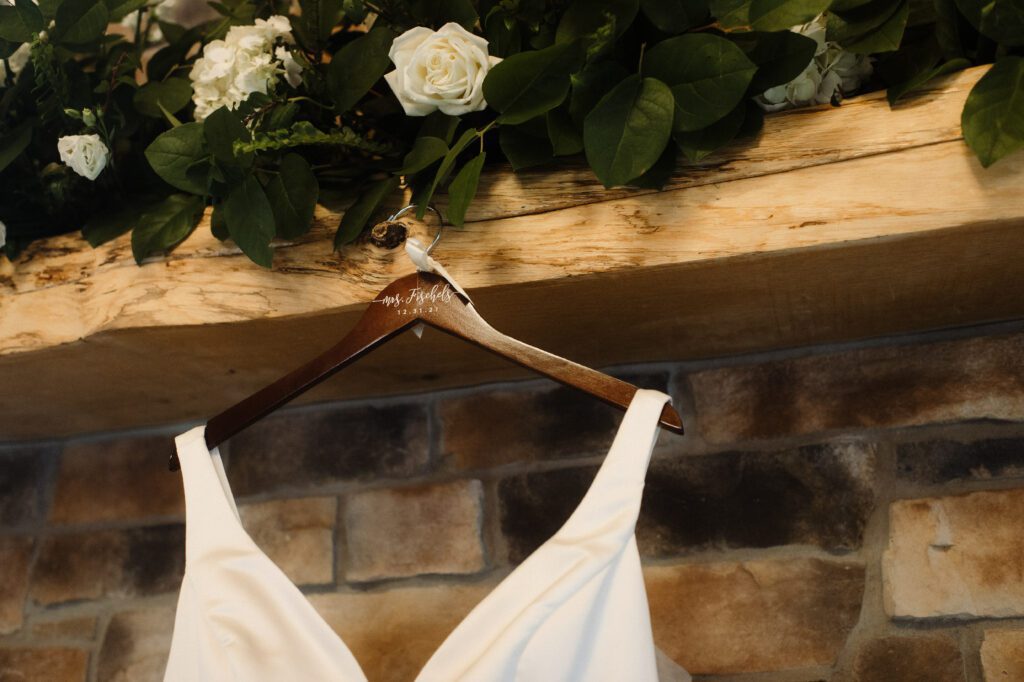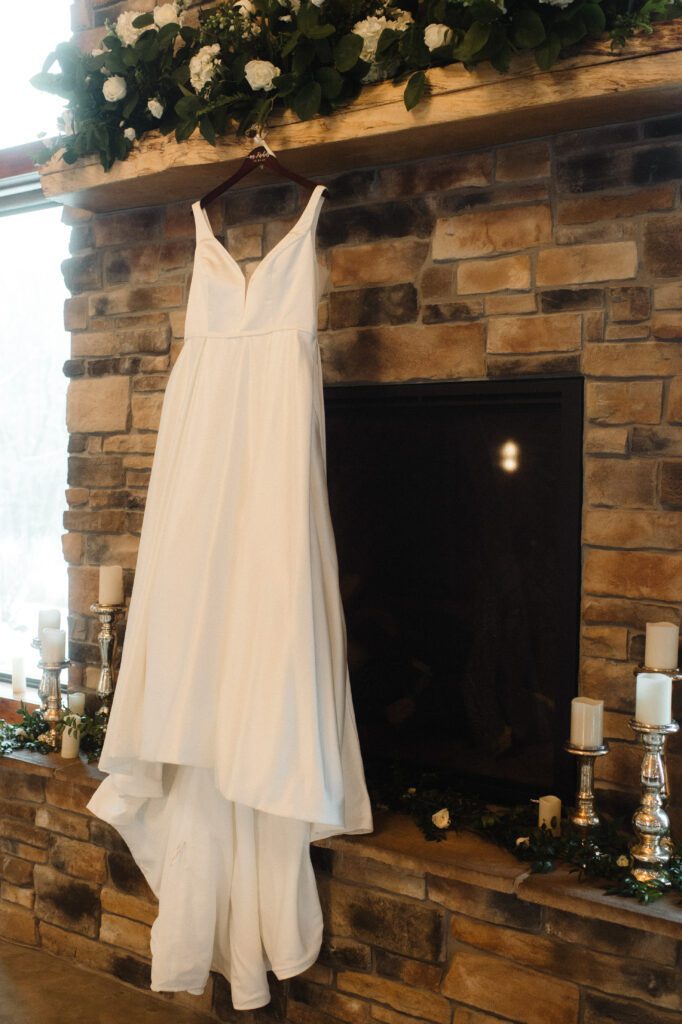 We also suggest to our couples to have a first look. This way you are not rushing to get a ton of photos during the cocktail hour while your guests wait around. Coordinating a first look with your photographer will help your timeline moving and guests happy. Allocate plenty of time before the ceremony for bride and groom portraits, family photos and wedding party photos. Another benefit to getting photos out of the way before the ceremony is being able to focus on having fun after the ceremony, not stressing about whether you got every photo you wanted. Plus – you will most likely run out of daylight for late December weddings. Aka no outdoor photos if you wait until after the ceremony.
As for the rest of the timeline, focus on keeping things moving and guests entertained. A lively DJ will help with this.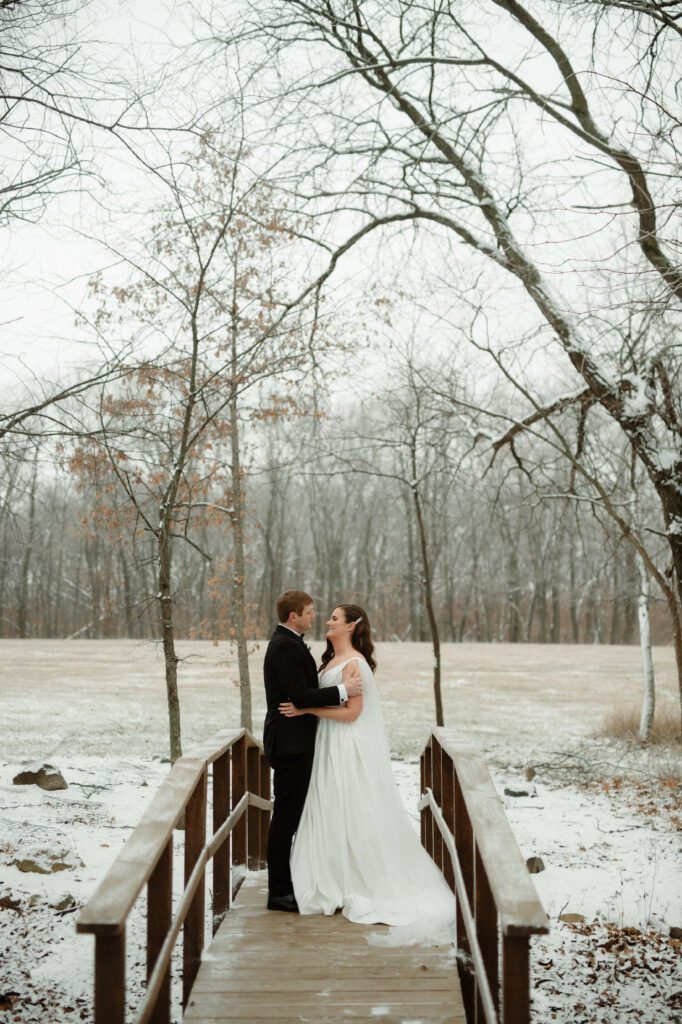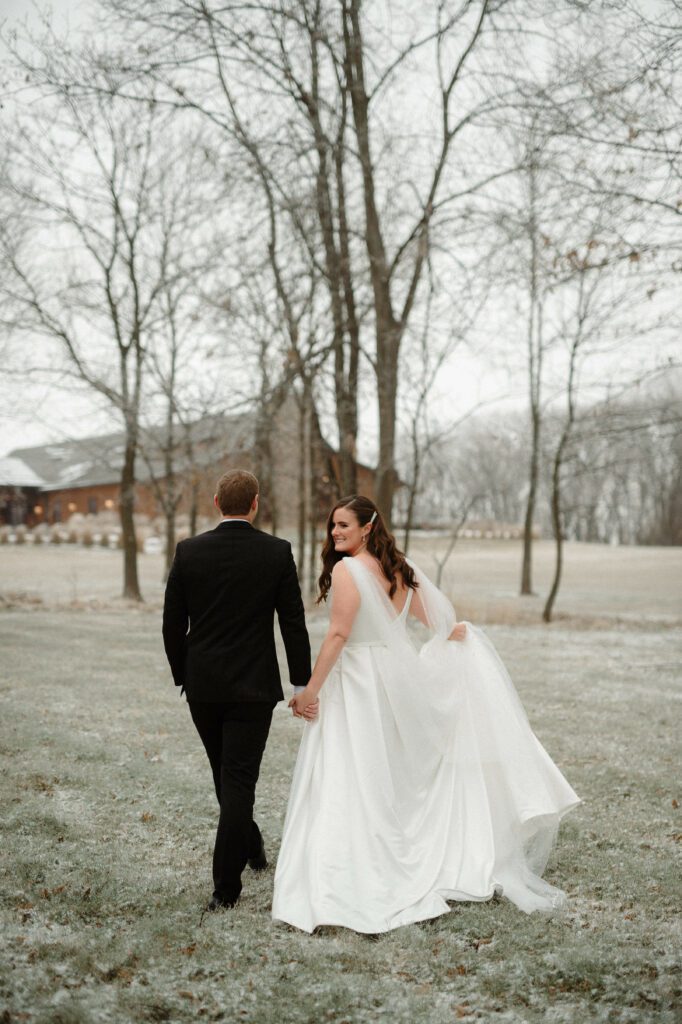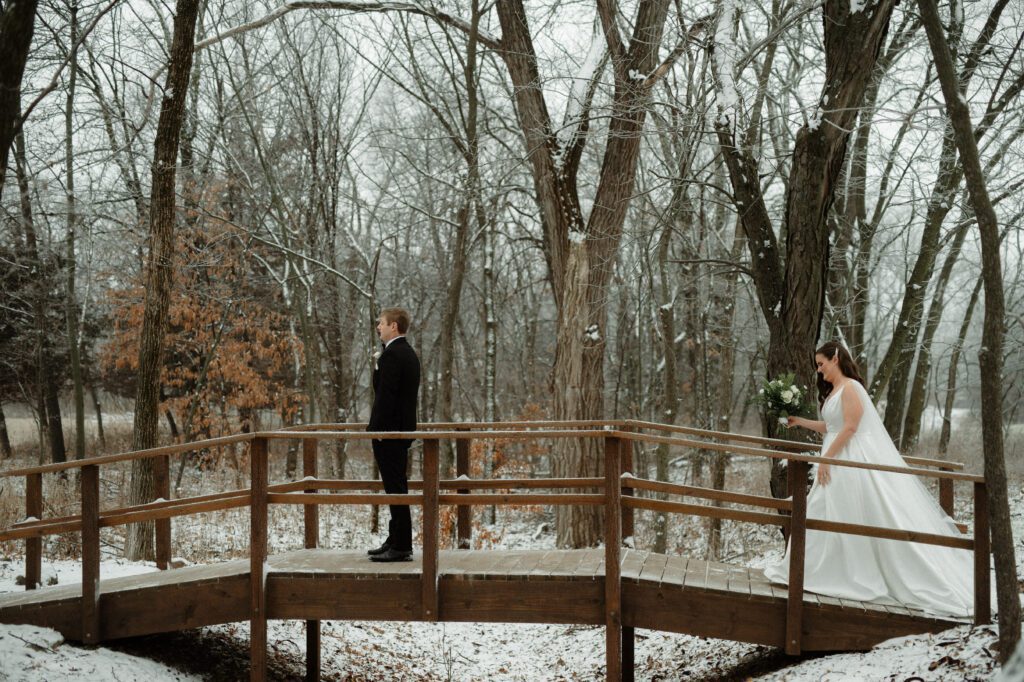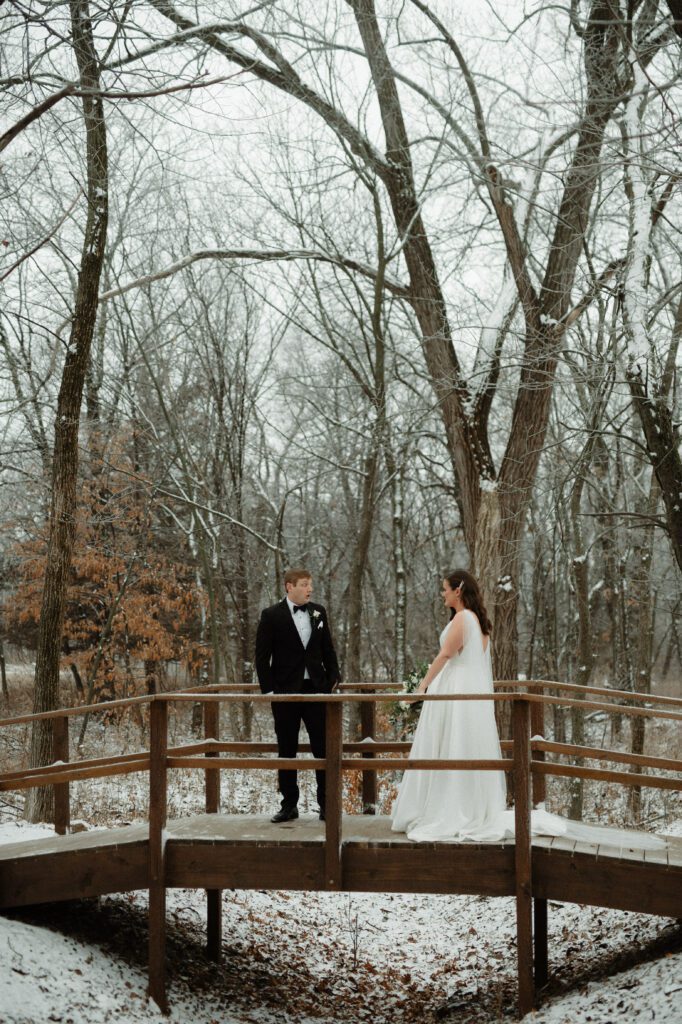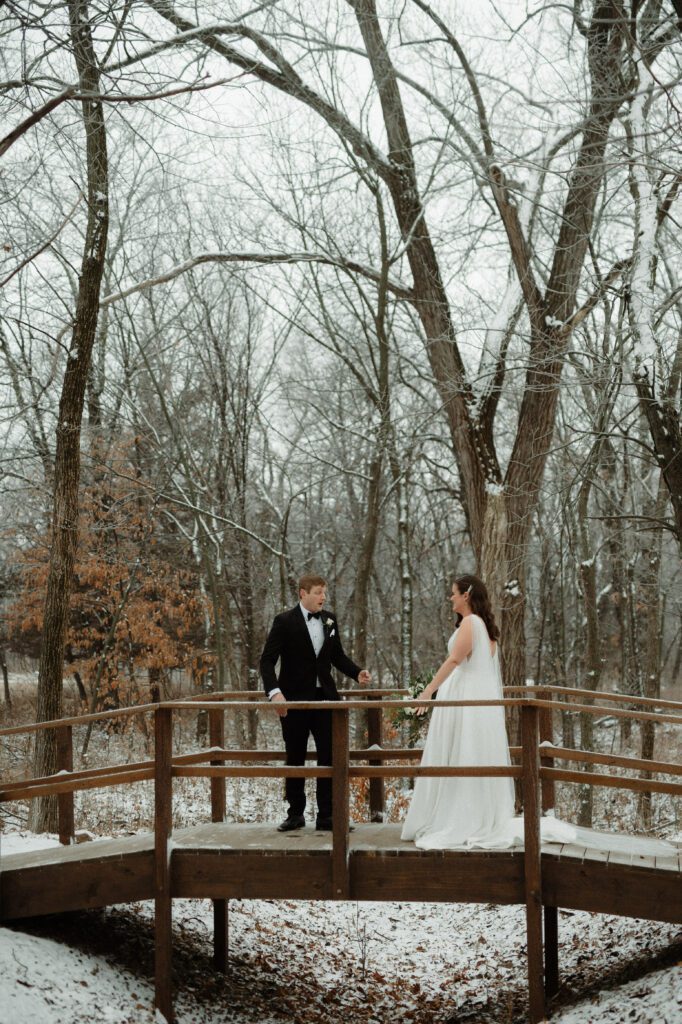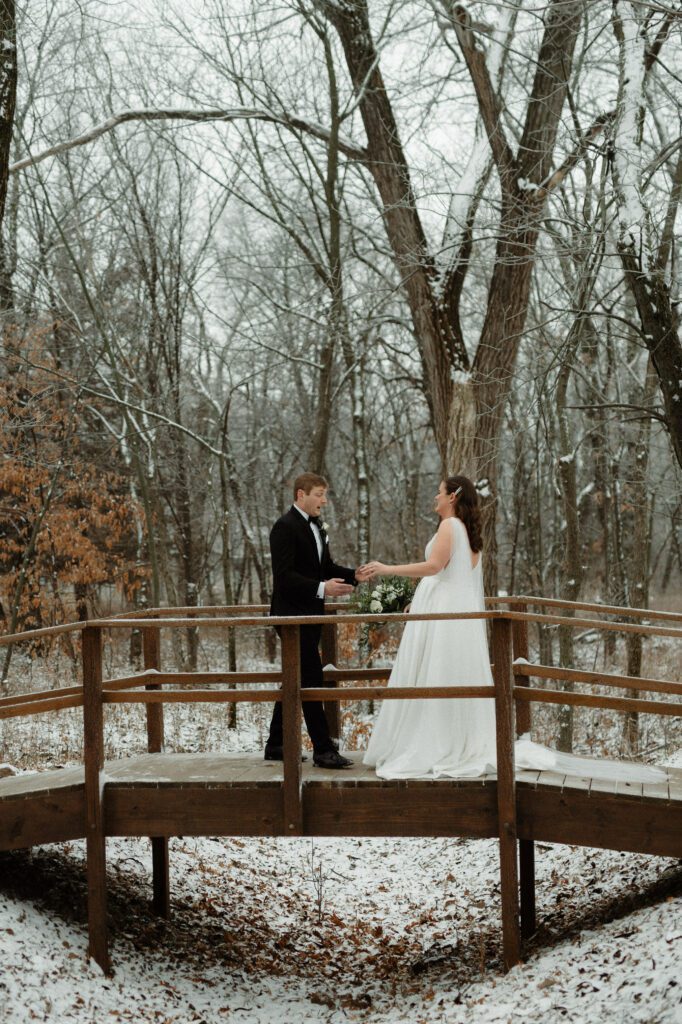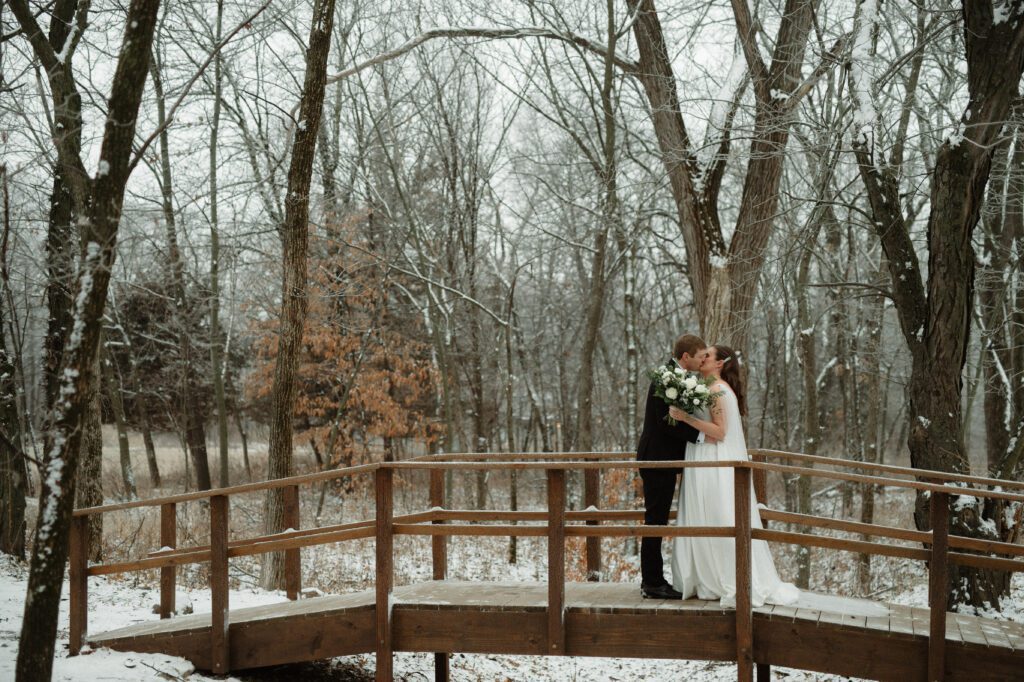 Invites
People tend to make holiday plans far in advance. You want to give your guests plenty of time to make arrangements so they can come to your wedding. Send out your Save the Dates as soon as you can. With it being a late night you may want to consider adding "no kids" to the invite or a polite way to let guests know they may want to get a sitter.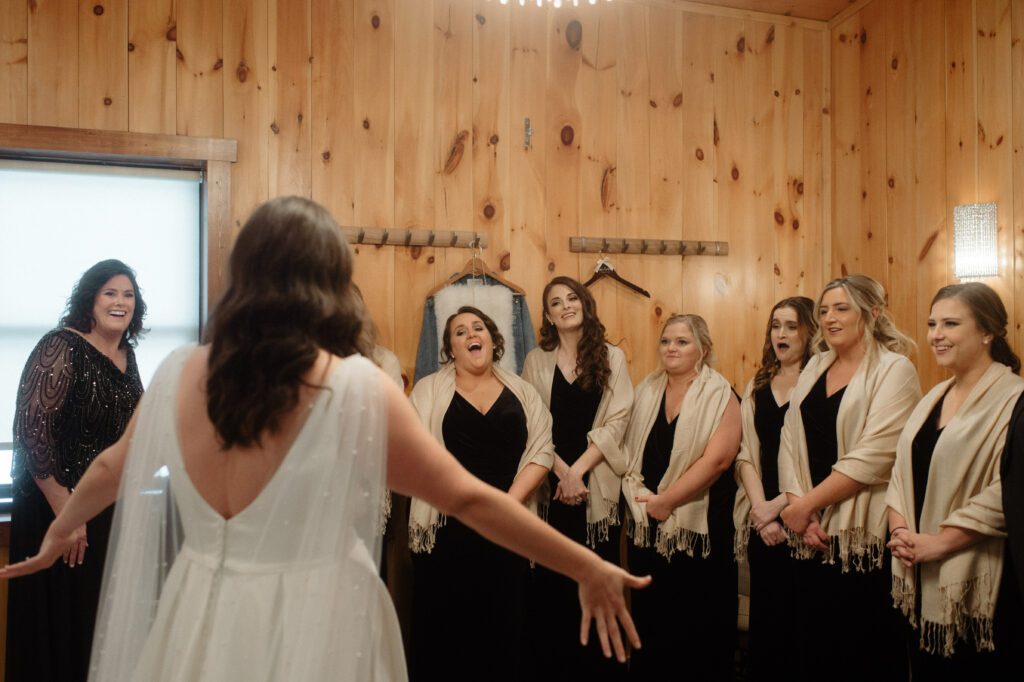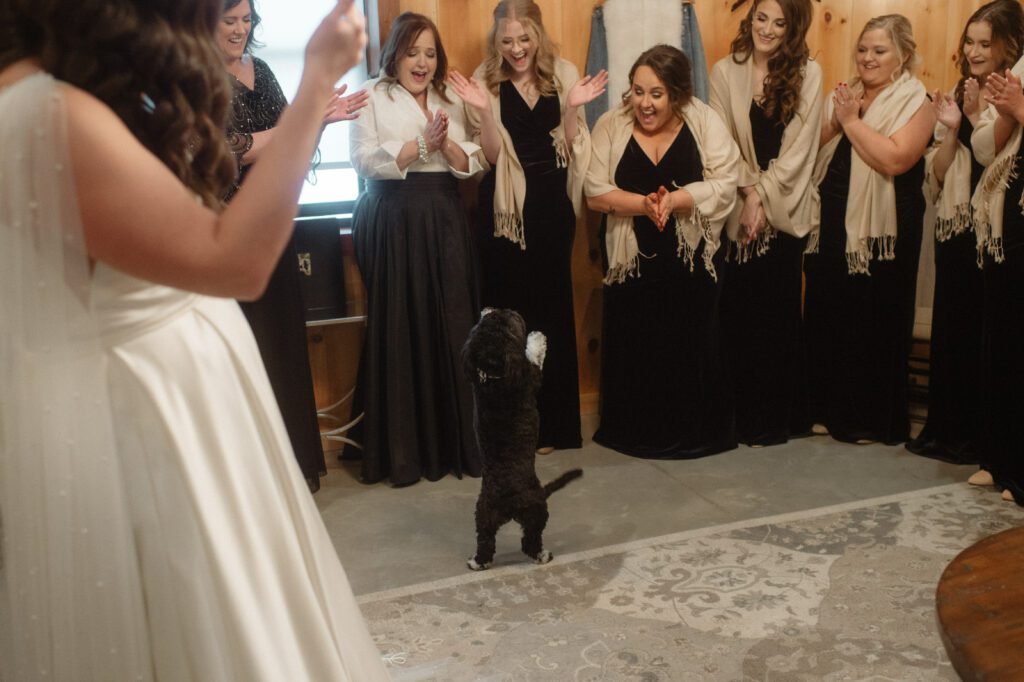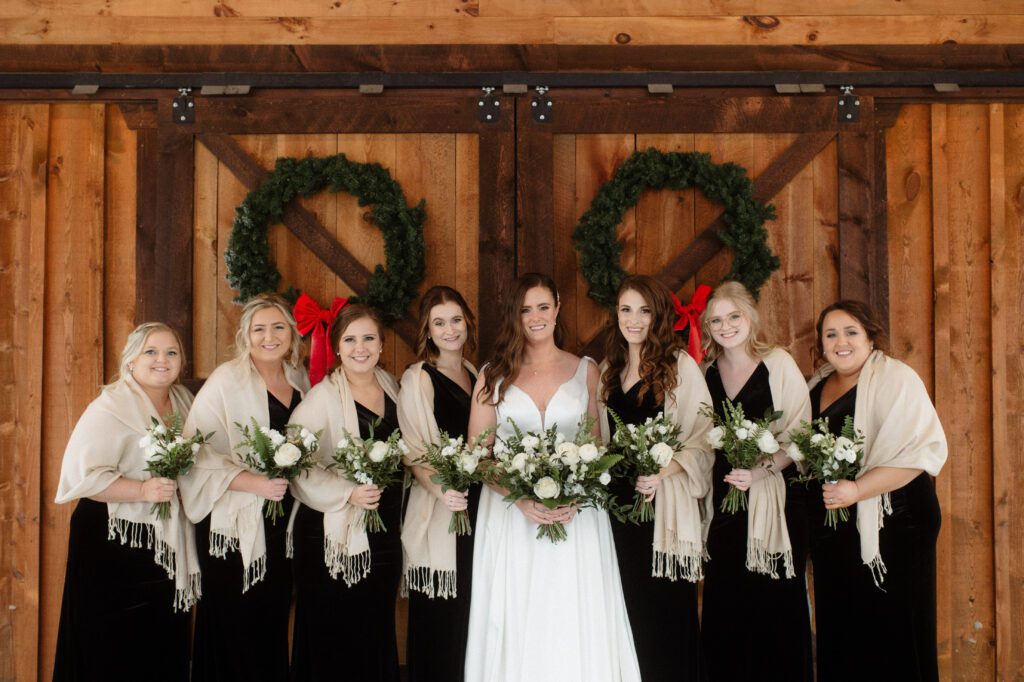 Coordinating signage throughout the space.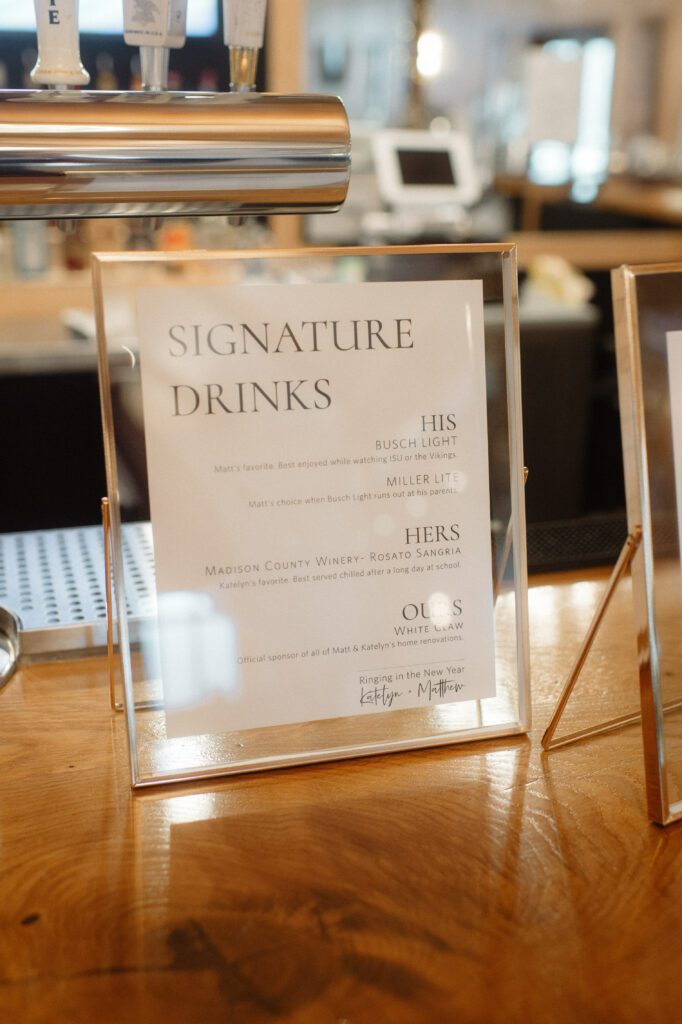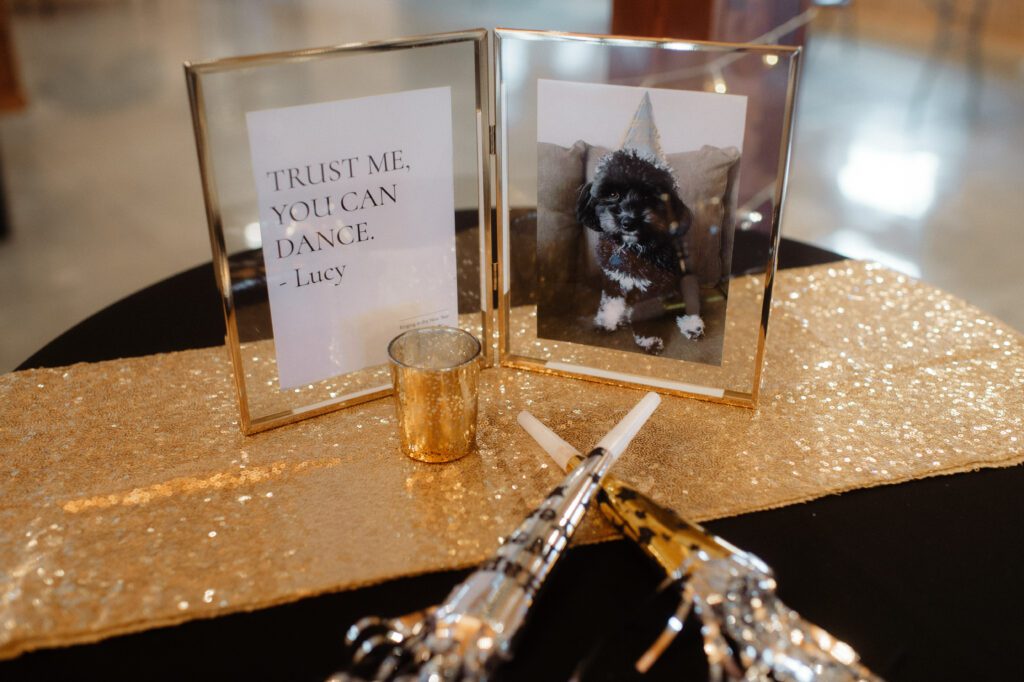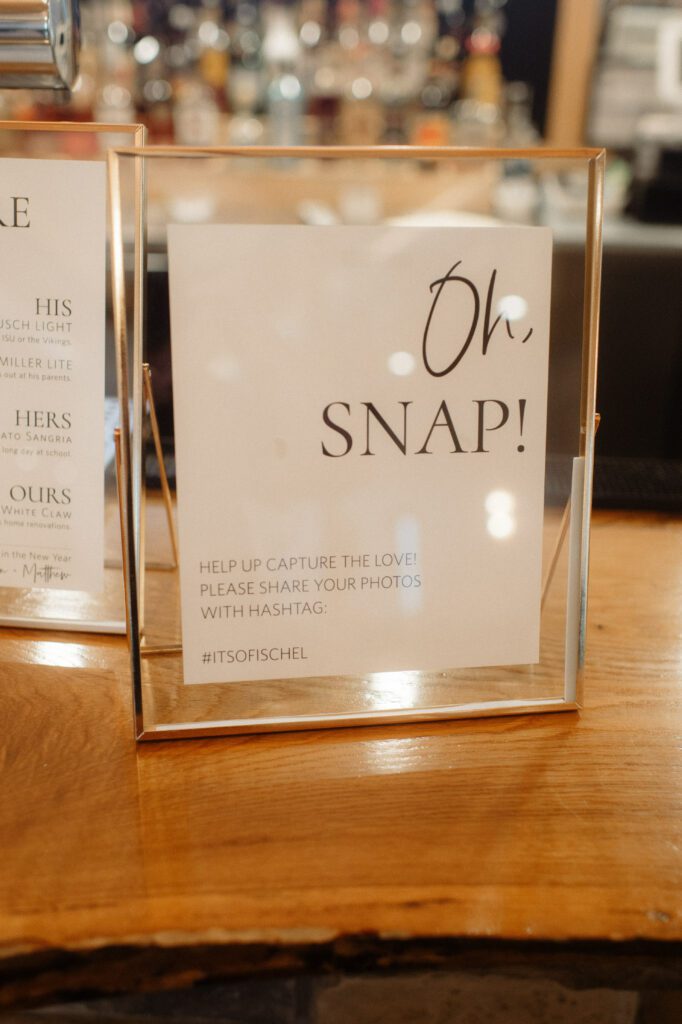 Travel & Transportation
Flights and hotels book up quickly during the holiday season. Prices tend to skyrocket the closer it gets. Again, letting the guest list know far in advance can help them get those lower prices. Talk to hotels early on about hosting room blocks. Remember that bookings will be high with people coming in from all over for the holidays and companies and other venues hosting holiday parties. Include a few options for hotels on your wedding website. Look for the hotels that offer a shuttle service. In addition to hotel shuttles there are companies that offer transportation services with large vans and buses. Guests will jump at the opportunity for a ride to and from the venue and hotel as they have probably never been to the venue before. It's also great for those who don't feel comfortable driving in winter weather and who plan on drinking. Don't rely on Uber and Lyft as everyone in the area will be out and about trying to get rides at that time. The supply may be low and there is usually surge pricing.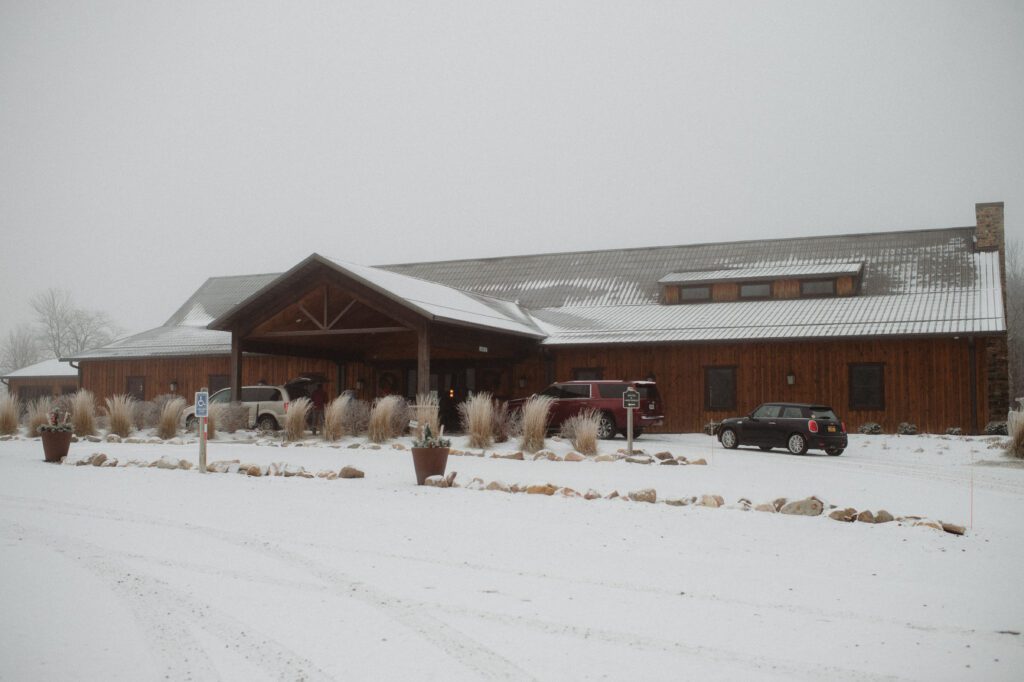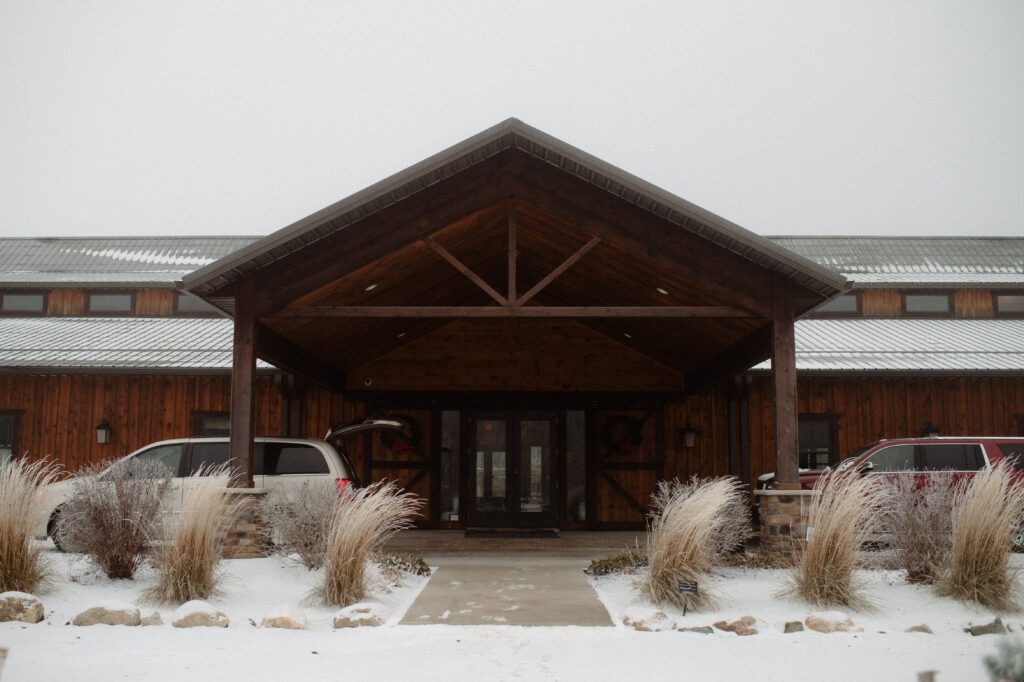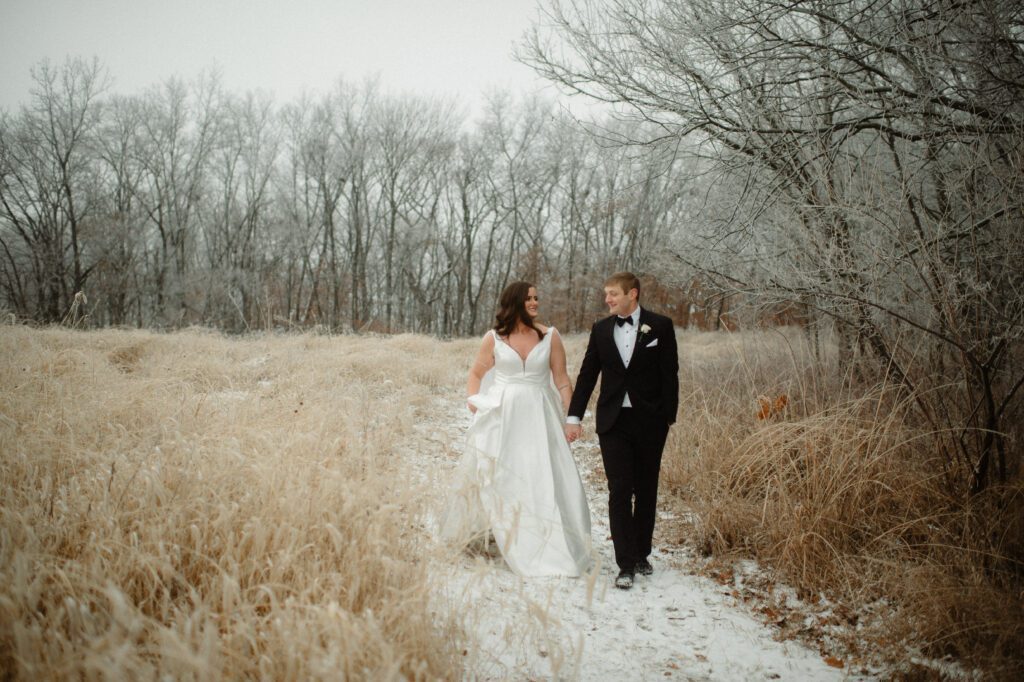 Expenses
Some vendors have holiday pricing for their services. Budget for higher vendor minimums and deliveries.
Decor
Our NYE couple went with black and white for their colors. Very fitting for the time of year and it just feels more elegant. Little clocks set to midnight were seen on the tables along with gold accents.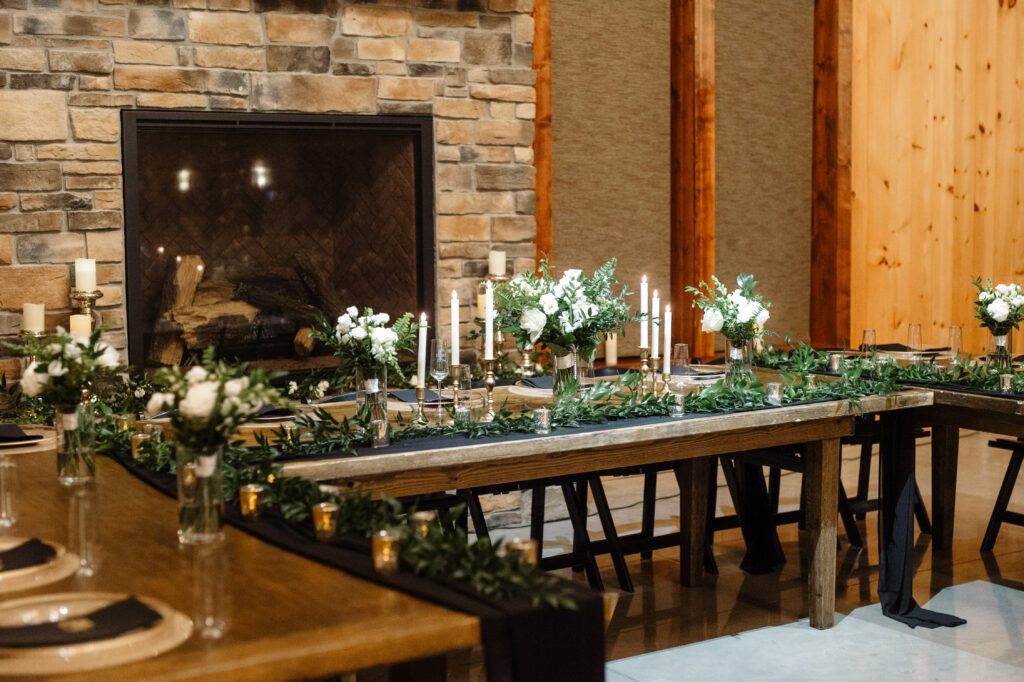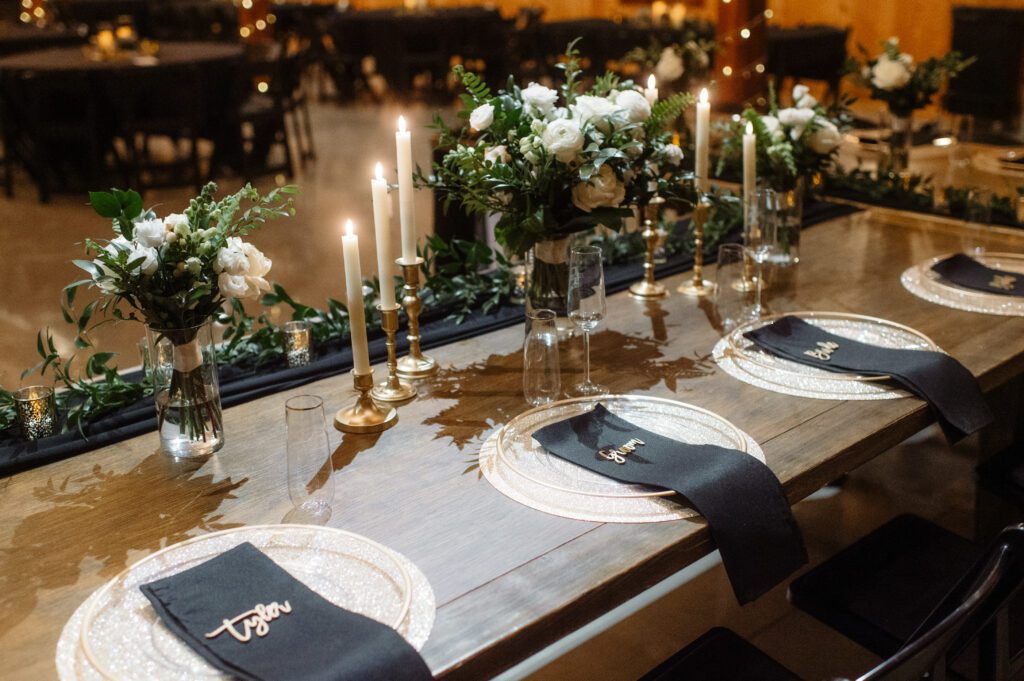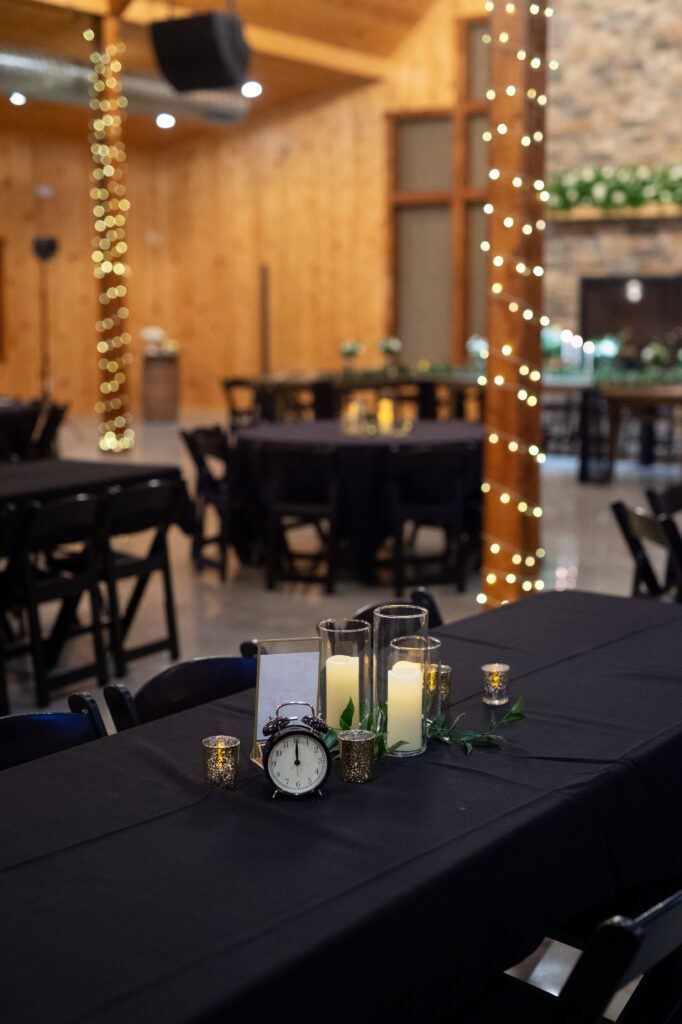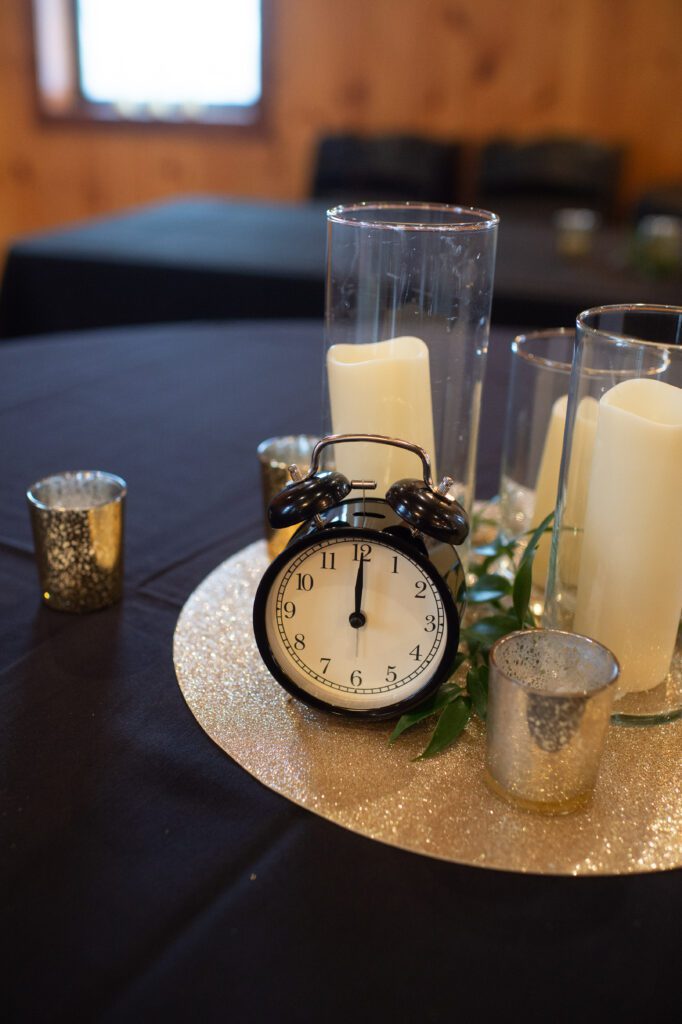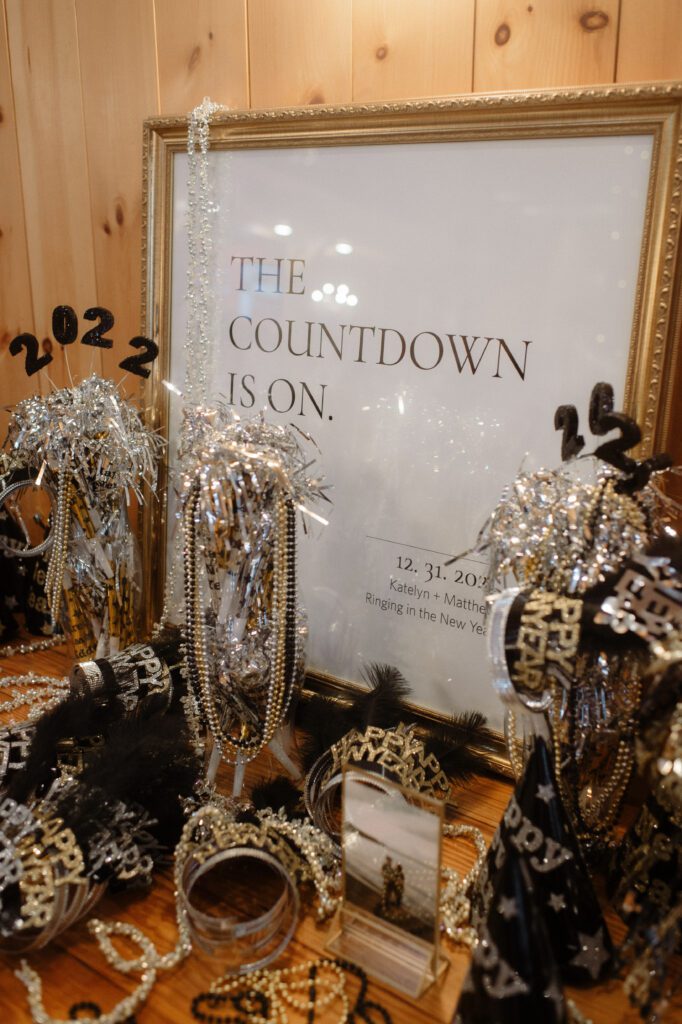 Food
Keep guests full and happy with lots of food offered at multiple times. With the excitement of the holiday they will be drinking a little more and food will help soak up the alcohol and with the munchies that come along with it. Have some sort of appetizer during the cocktail hour, buffet during dinner and a late night snack. Pizza delivered to the venue around 10 or 11pm is a great option for late night snacks.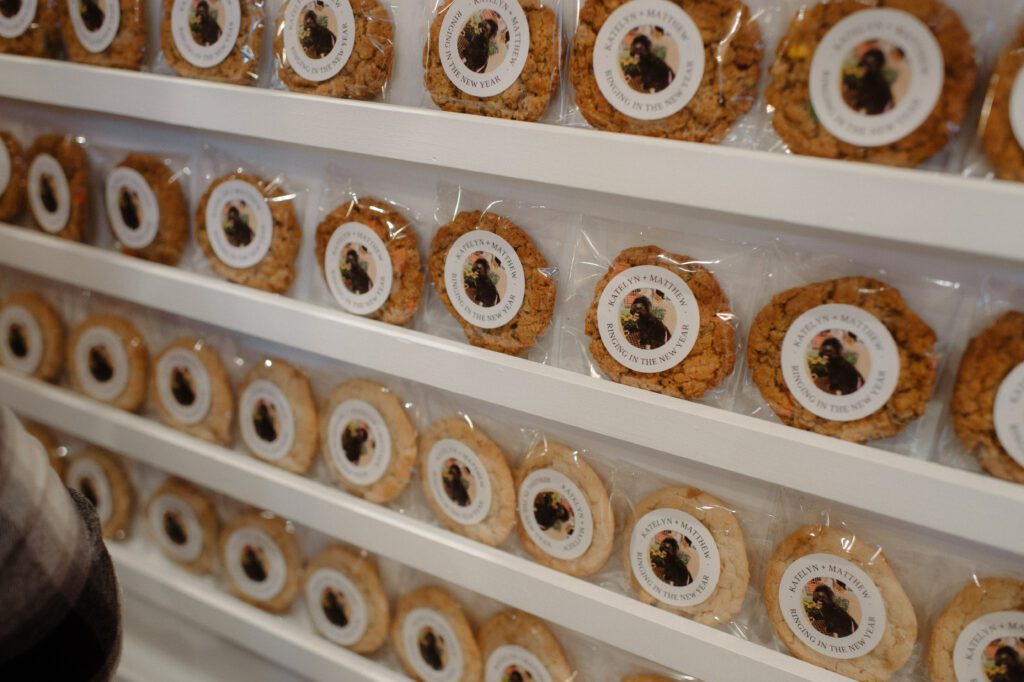 Dessert
Katelyn and Matt made this monstrous cookie wall for their dessert display. The wall held a ton of cookies. They didnt need to worry about restocking. Each cookie was wrapped with a personalized photo sticker.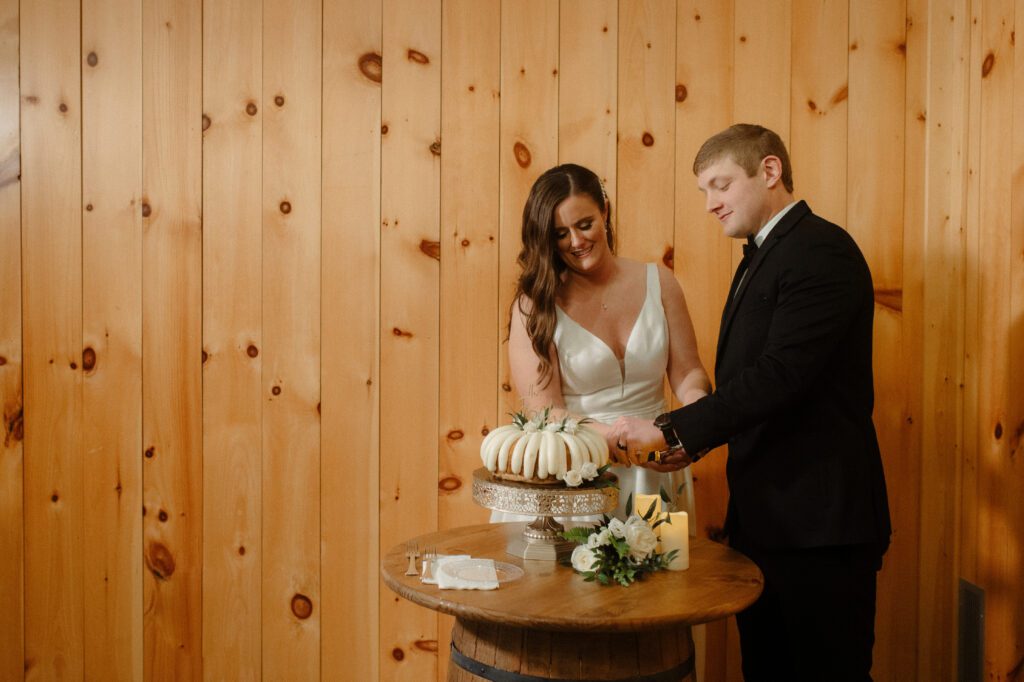 Awesome Photo Ops
Create a cute photo backdrop for guests to take a picture in front of. The easiest and most efficient way is to coordinate with your photographer or DJ. Going through a vendor means you wont need to worry about set up, tare down, or how to work the photo booth. Katelyn and Matt rented a backdrop and photo booth with their DJ and ordered a custom neon sign to go with it. Guests had a lot of fun getting their picture taken. Don't forget photo props and a hashtag!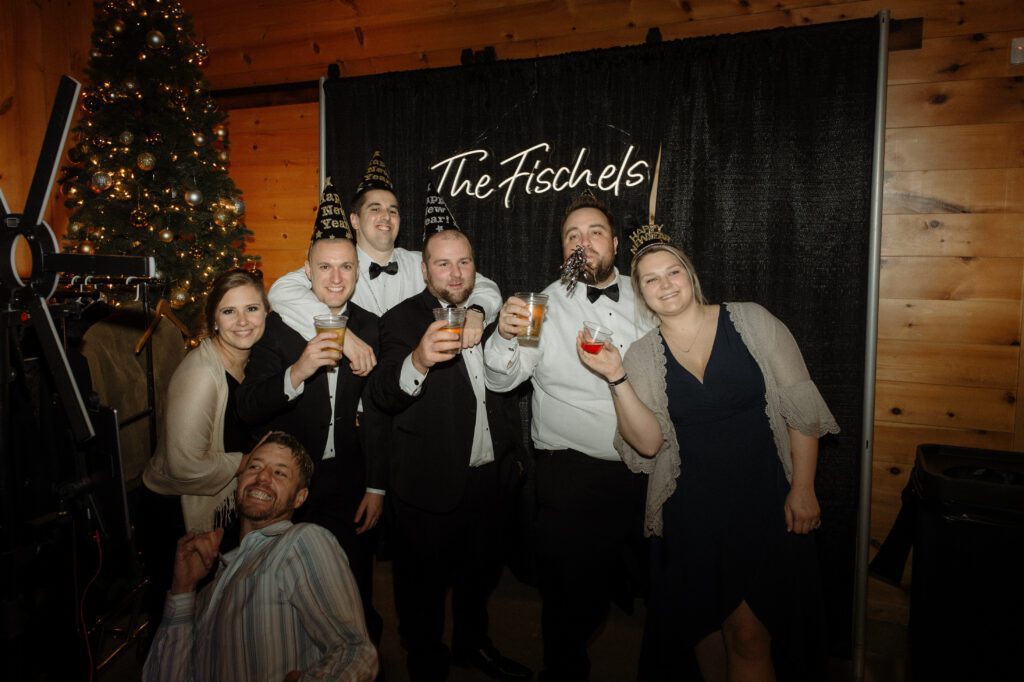 The groom brought all the dance moves and got the party started!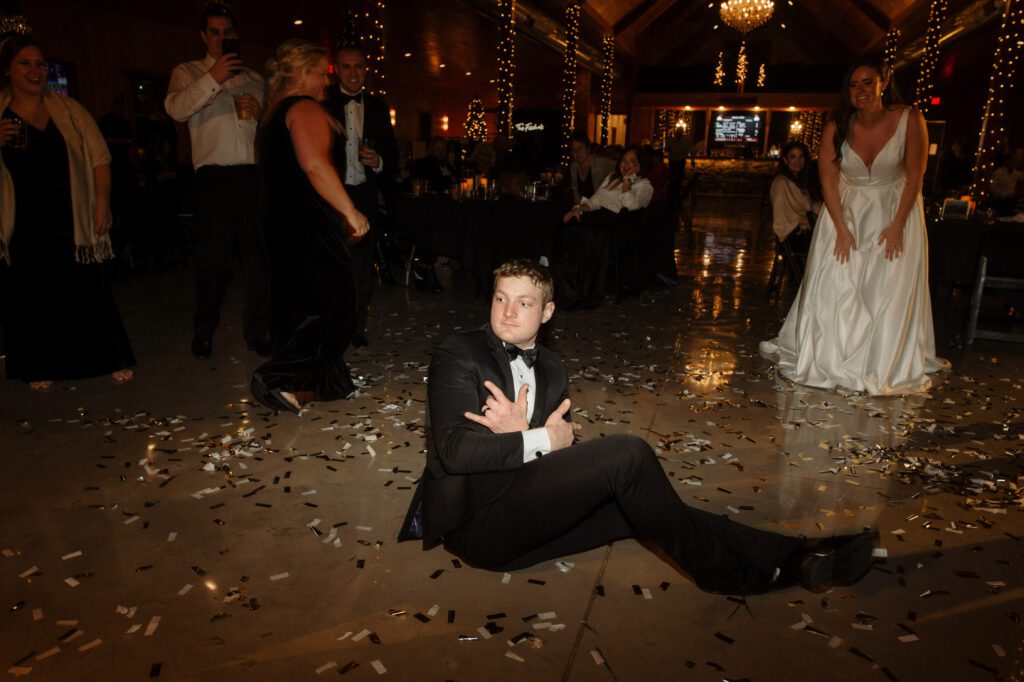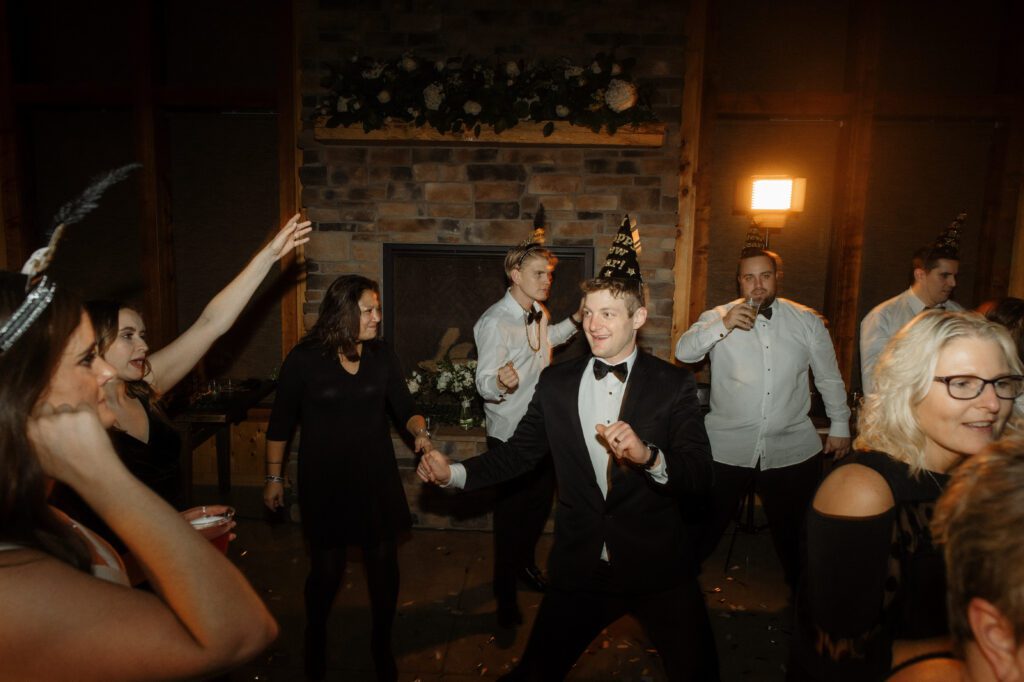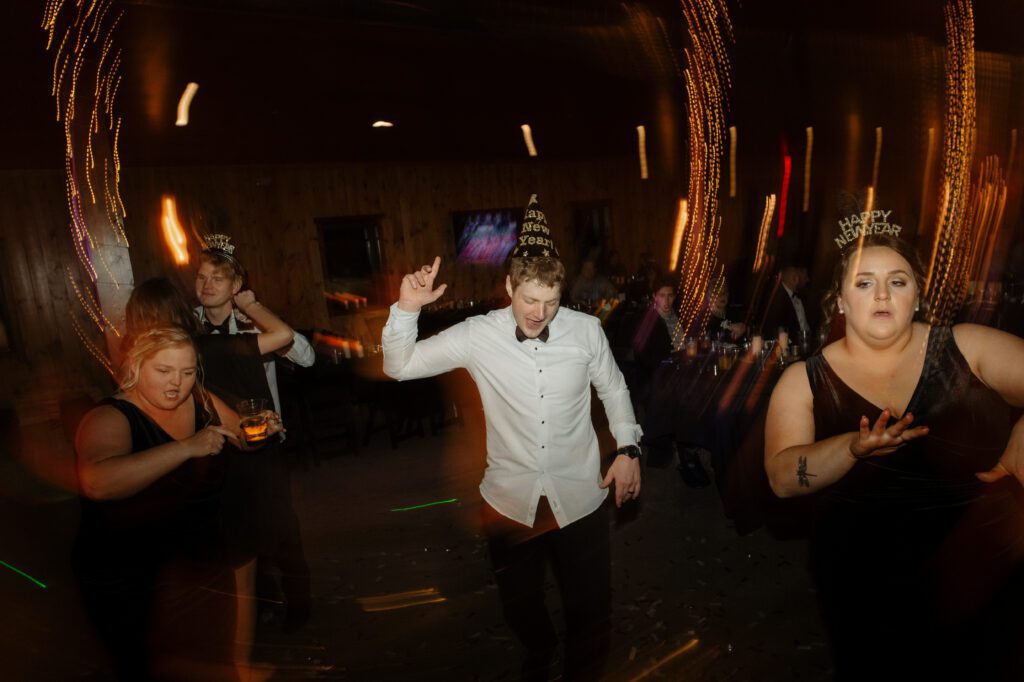 Countdown
The moment we've anticipated all night, right? Ring in the new year with a new hubby and surrounded by friends and family. Bring in the confetti cannons, noise makers and champagne. Make sure you contract your photographer to stay all night so they can capture that picture perfect moment.
3…2…1… HAPPY NEW YEAR!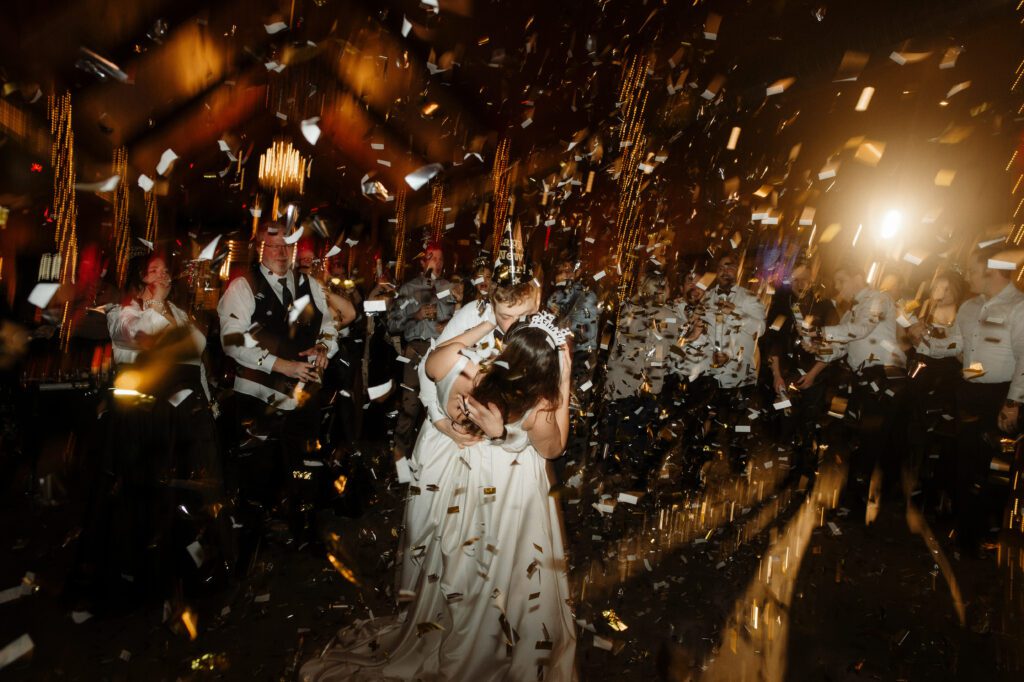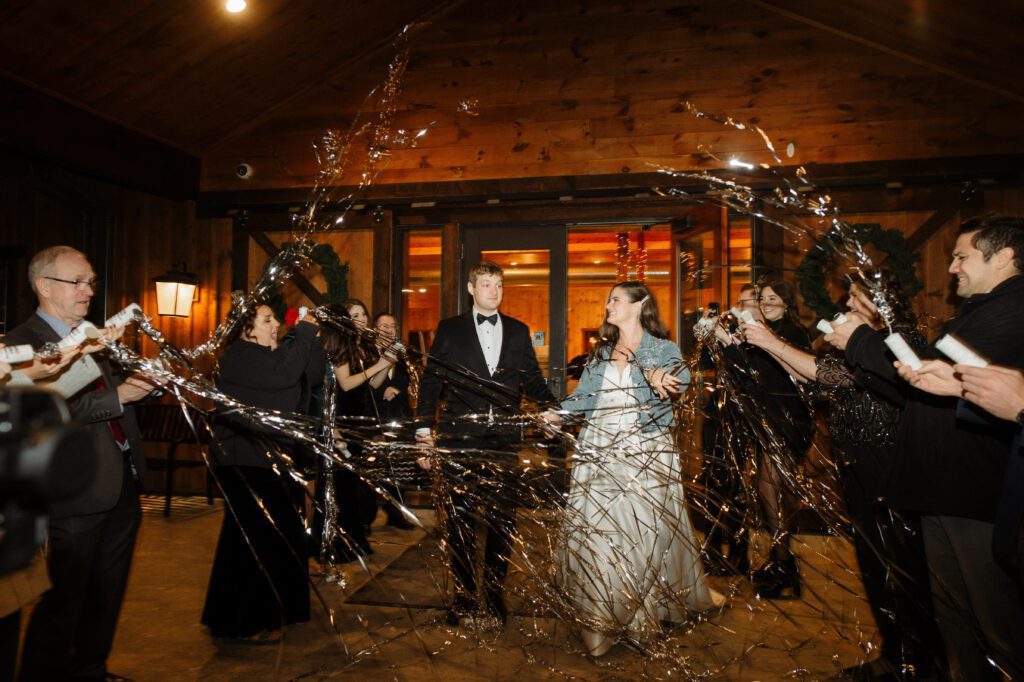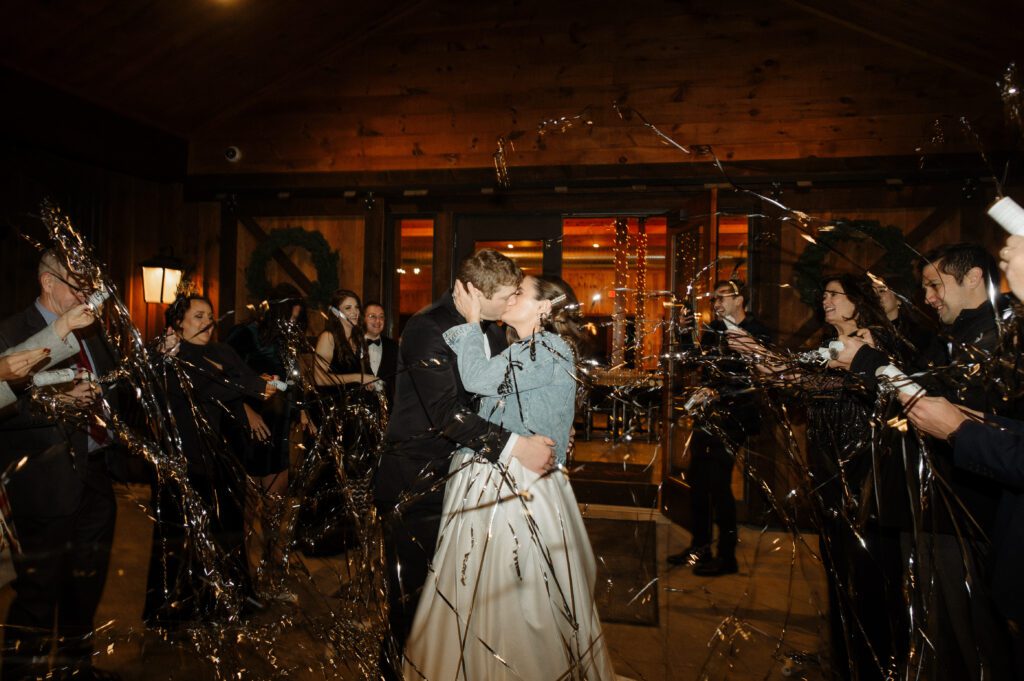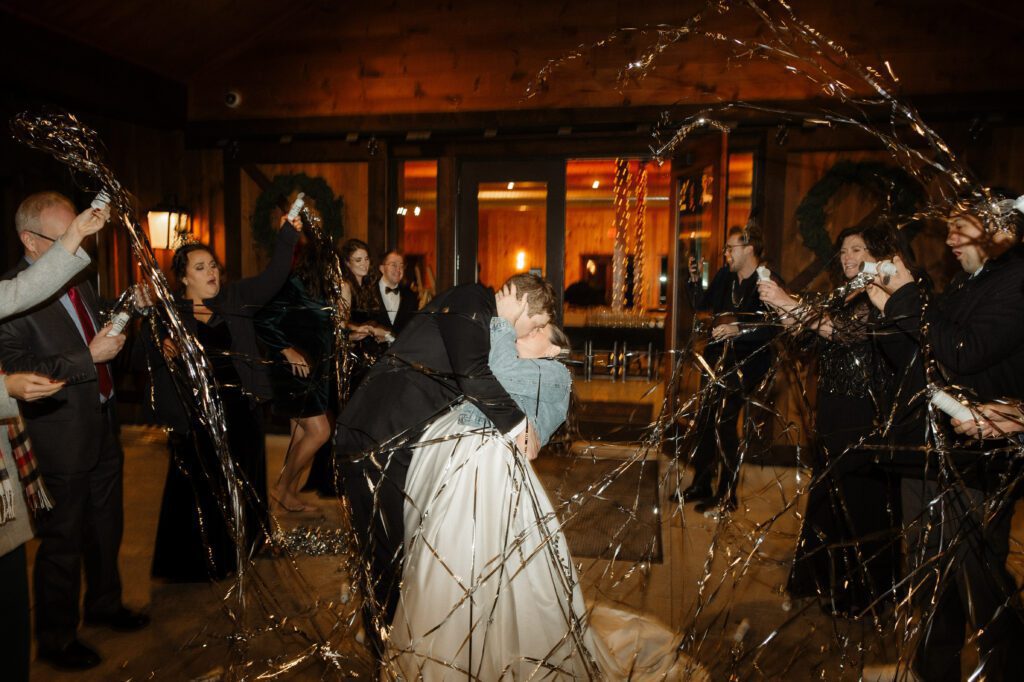 Vendor team for this wedding:
Venue- Country Lane Lodge, Photography- Brian Davis Photography, Videography- Masterson Media, DJ & Photo Booth- MDL Events, Catering- Lidderdale Country Store, Florist- CamBam Custom Floral, Hair- Kelsey Klein, Makeup- All Dolled Up