Picturesque indoor and outdoor wedding venue near Des Moines, Iowa
The first and most important decisions couples will make when planning a wedding is deciding on a venue and a date. Whether you want a casual, DIY or a very elaborate wedding, the venue should fit you and your style. When you compare what's included here (or decide without looking anywhere else!), you will find Country Lane Lodge is the right fit for you! Exclusive use of our venue for your Ceremony and/or Reception
Friday: 8am - Midnight. $6500
Saturday: 8am - Midnight $7500
Sunday: 10am - 10pm. $5500
Weekdays: 10am - 10pm. $4500
Add Thursday to your Friday rental for an additional $1000. This is a perfect day to decorate, have your rehearsal and rehearsal dinner onsite. This is a great option for many of our couples!
*Pricing effective for all 2022 - 2023 future contracts. Contact us for 2024 pricing. Sunday pricing excludes holidays.
*Please note, we do require a $1,000,000 event insurance policy with Country Lane Lodge listed as the additional insured. The cost for this will be approximately $150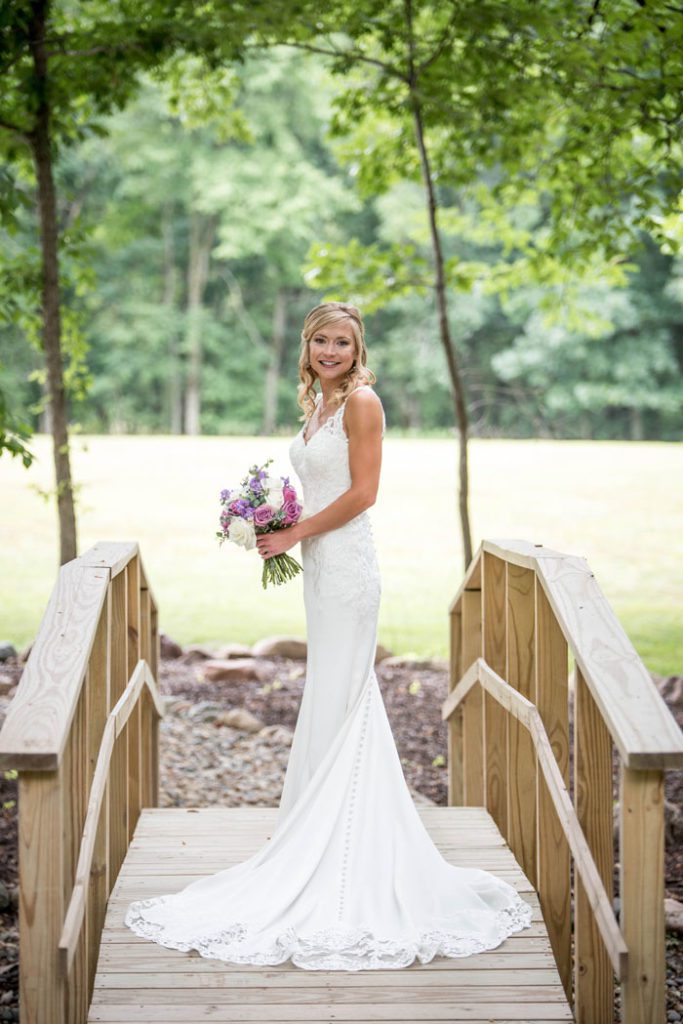 What's Included:
Exclusive use of our 8,000 SF venue and our 40 acre beautifully landscaped property
The Lodge staff is onsite throughout the day as well as 2 bartenders for you bar needs
Classic décor items to help make your decorating easier
Basic Linens provided; colored linens, napkins or runners are available for an additional fee
Online planner document to keep you organized
Ceremony location off the patio near our arbor or inside in front of the fireplace
Multiple photo spots outside around the building, bridge, or our new field of wildflowers
Table and chair set up indoors along with a custom floor plan for up to 400 guests
Chair set up outside for an outdoor ceremony or indoors for any "back up plan"
Bride's room & Groom's Loft are perfect for your needs
22' live edge bar space to enjoy a beverage before, during and after your wedding
Catering prep area including walk-in cooler, ice machine and warming oven
Large patio space including umbrella tables, soft lighting and plenty of seating
Outdoor yard games or feel free to bring your own
Use of our firepit for a cozy chat or enjoy making S'mores
Professional asphalt driveway and lighted parking lot making it easy for you and your guest
Premium AC and Heated floors
Premium PA and AV equipment including 4 mics
---
Beverage Packages & Pricing
*Pricing effective 1/1/2022*
Option (A) Hosted Pricing by Item, Commonly Used for Weddings
$300- Domestic Keg (ie Busch Light, Coors Light) Approximately 120 glasses
$375 - Premium / Craft Keg (ie Blue Moon, IPA, Crafts) Approximately 120 glasses.
$20 - Bottled House Wine, Canyon Road. Approximately 5 glasses per bottle.
$15 - Cork Fee per bottle + cost of wine. Special order wine.
Special craft brews available, call for selection and pricing.
---
Option (B) Host Bar, $4.50 per guest per hour for 75% of final guest list
Draft Beer, Wine, White Claw & Soda
(2) Domestic Beer Choices
(1) Specialty or Craft beer choice
House Wine
White Claw
Non-Alcoholic drinks
Cash Bar - Well mixed drinks available for guests, shots not served
---
Option (C) Host Bar $5.50 per guest per hour for 75% of final guest list
Beer, Wine, Mixed Drinks and Soda
All Domestic and Craft/Specialty Beer Choices
House Wine
White Claw
Mixed Drinks - well liquor only
Non-Alcoholic drinks

Cash Bar for Top Shelf Mixed Drinks, shots not served
---
---
Rental price of the venue includes up to 2 bar staff. Additional fee for additional bar staff.
*Note: prices do not include 7% sales tax or 15% gratuity. All prices are subject to change.
Cash Bar Pricing
$4-5 Draft Beer (Domestic $4, Craft / Import $5)
$5 Wine (House Wine)
$6-10 Mixed Drink (Well, Top Shelf, Double)
*Combinations of partially sponsored host bars and cash bars are available
Champagne Toasts
$20 per bottle
Pre-Made Specialty Cocktails
Starting at $150 per 3 gallon dispenser. Approximately 40 servings.

Non-Alcoholic
Unlimited Soda starting at $0.75 per person. Includes: Coke, Diet Coke, Sprite, Root Beer, Lemonade, Iced Tea, & Cranberry Juice. Coffee Bar available upon request starting at $30/pot.
---
Learn more in 3 easy steps
---
Photos by: Jasmina Schatzi Photogrpahy and Black Cap Photography