Laura & Wyatt's Iowa October Wedding was on a beautiful crisp fall day. The air was cool but comfortable which was much appreciated after a summer full of hot days. Leaves were turning and hadn't begun to fall quite yet. A picturesque scene allowing many photo ops.
All photos in this post are by Everlasting Photo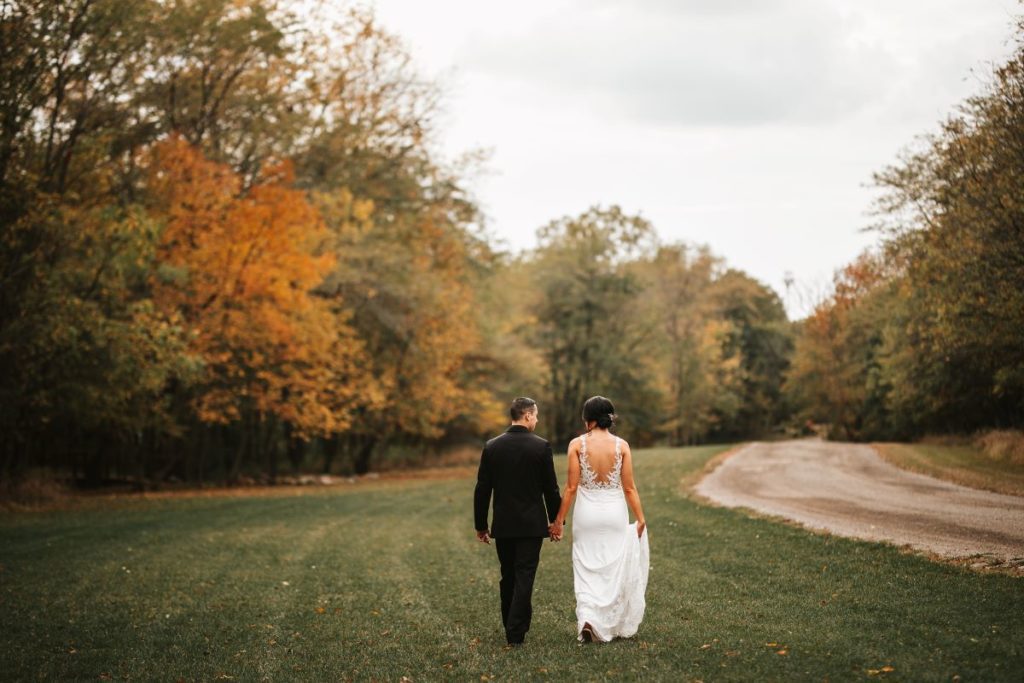 The couple really wanted something different for their Iowa October wedding. The bride had always dreamed of a ceremony amongst the trees. We cleared some brush out for the arch to nestle in and the couple and their wedding party beside them. In addition to the unique ceremony location we also set up a curved chair look. A small detail but it made all the difference in accomplishing her intimate ceremony vision.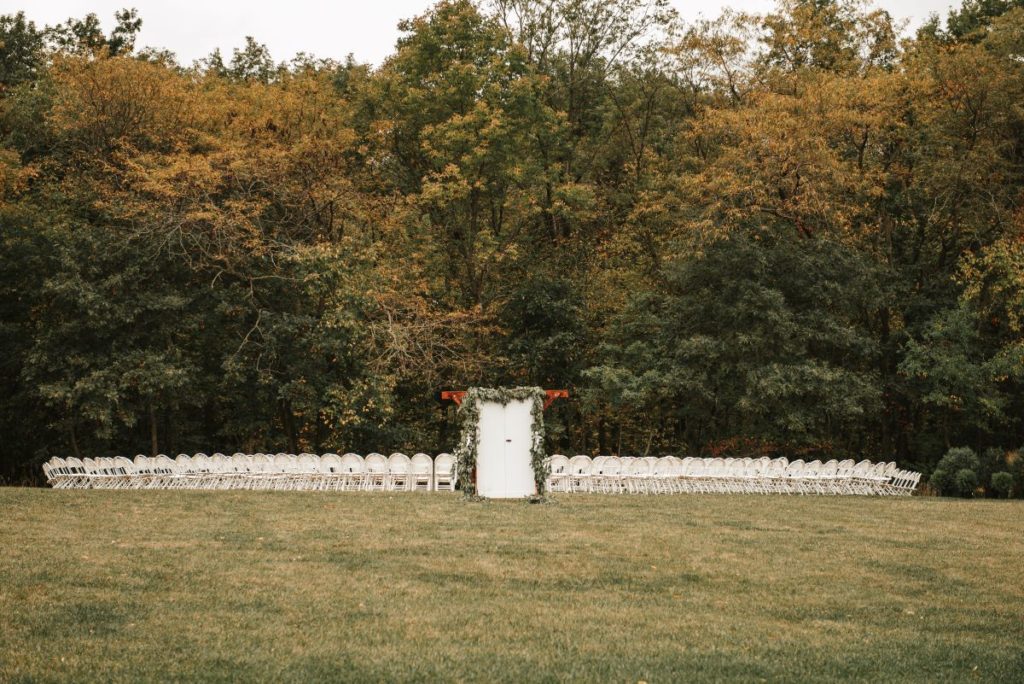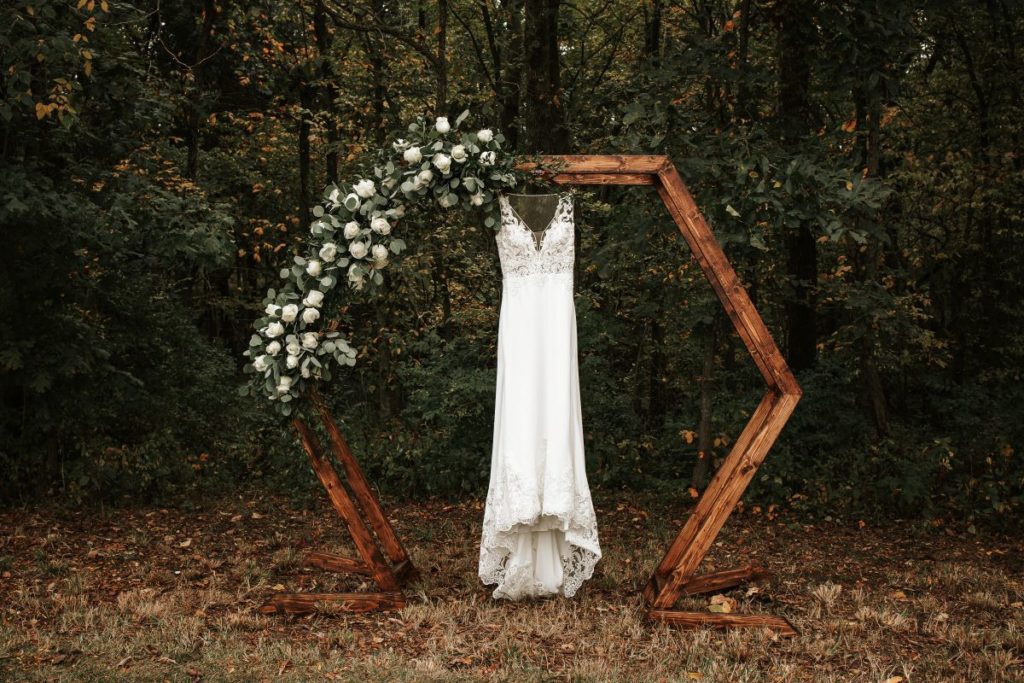 Worried guests might get in the photographer's way!? Or worse – their phones and cameras IN your photos?! Remind guests that the professionals have it covered and to just sit back and be in the moment during the ceremony.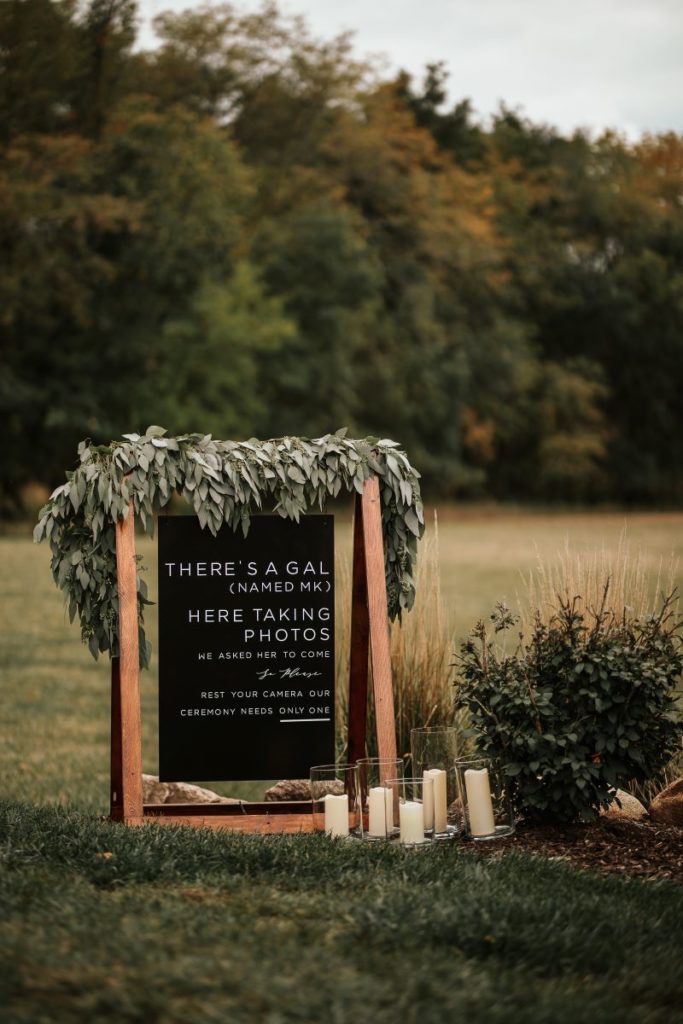 At the beginning of the aisle was a set of barn doors. Believe it or not the couple's families made this piece for them. Draped in eucalyptus garland, the barn doors made for a grand reveal of the bride. Rose petals lined the aisle leading up to the wooden hexagon arch. The ring bearer rode down in style in his own mini police cruiser much like the one Wyatt drives as a police officer. A few details from the wedding incorporated Wyatt's passion for his profession. There are so many ways for couples to make their day unique and reflect their personalities. We love seeing this!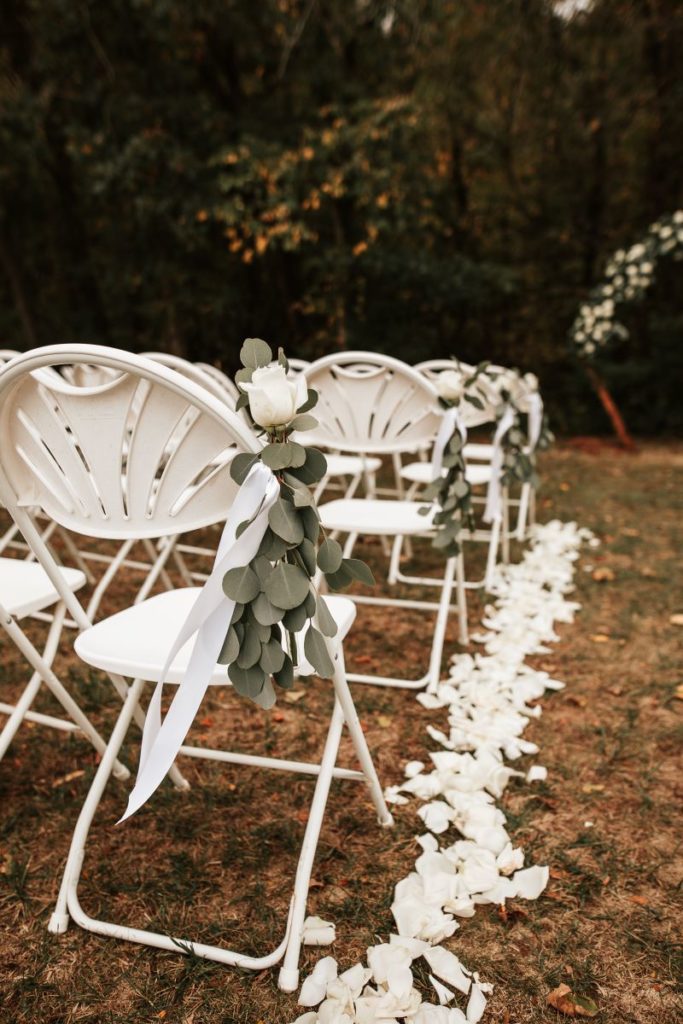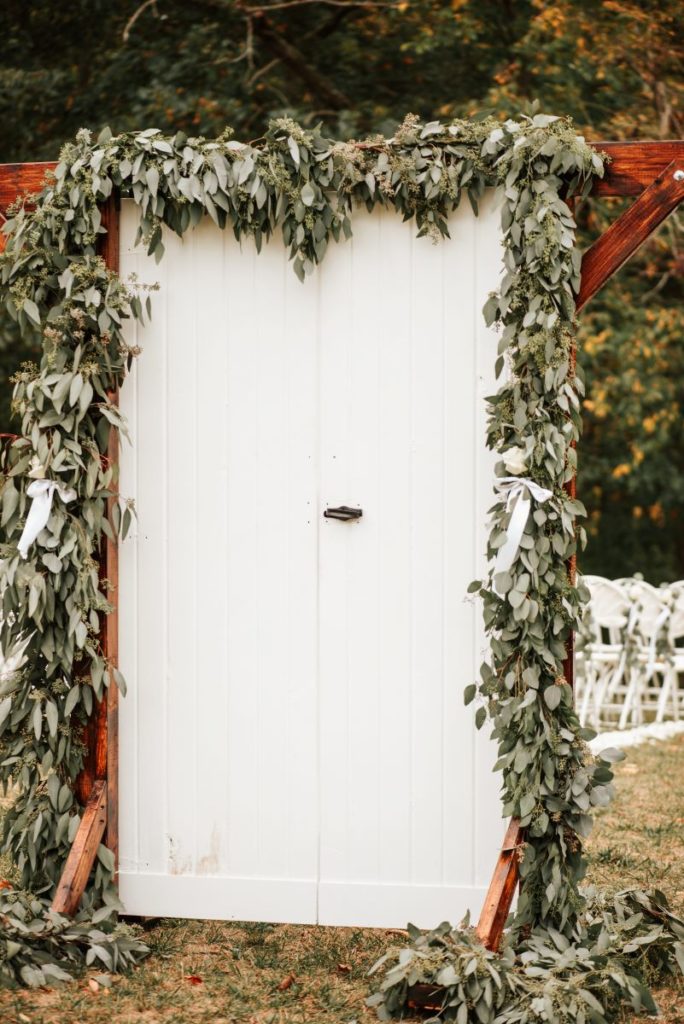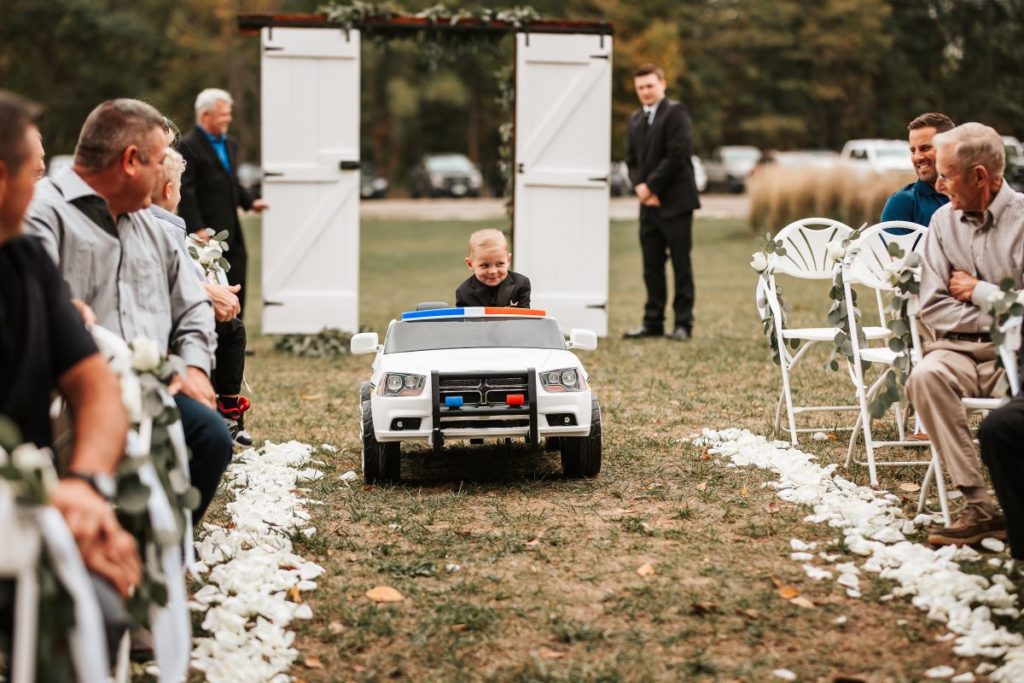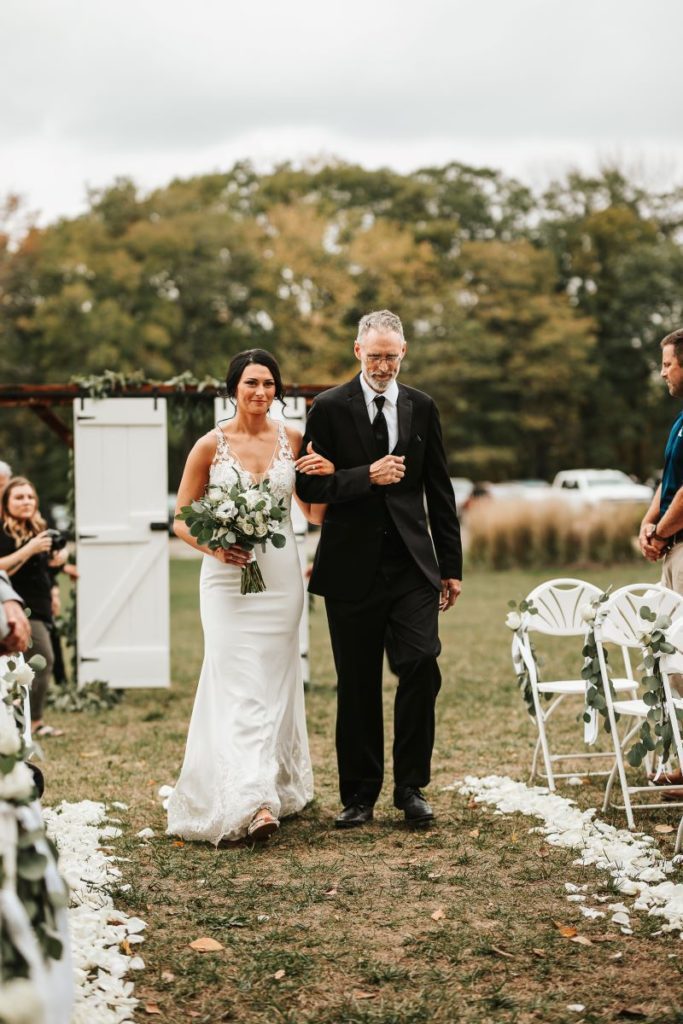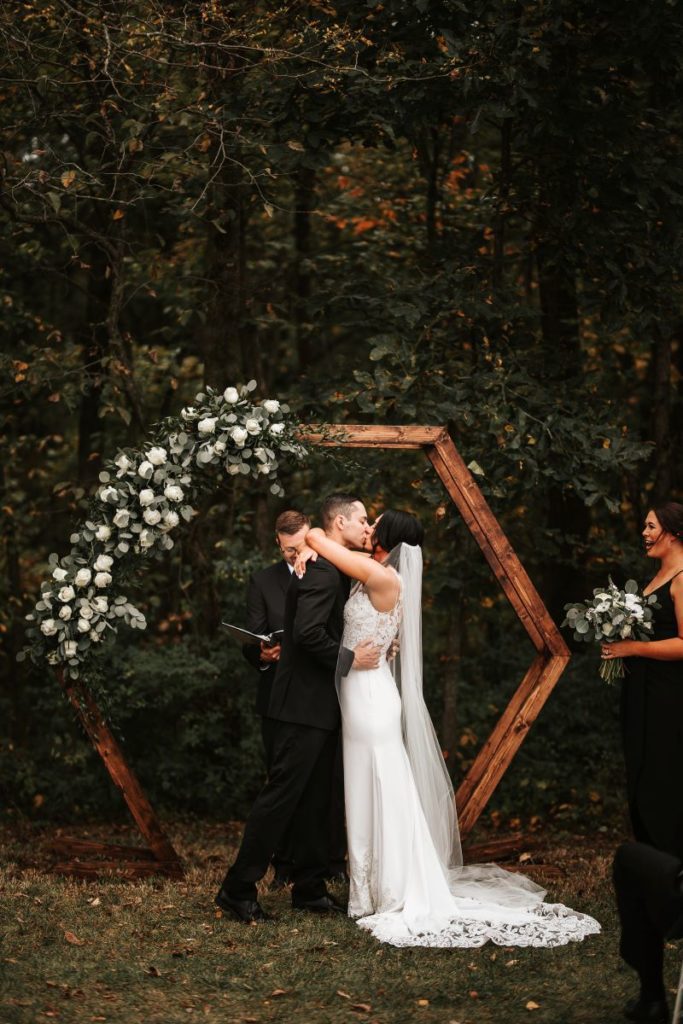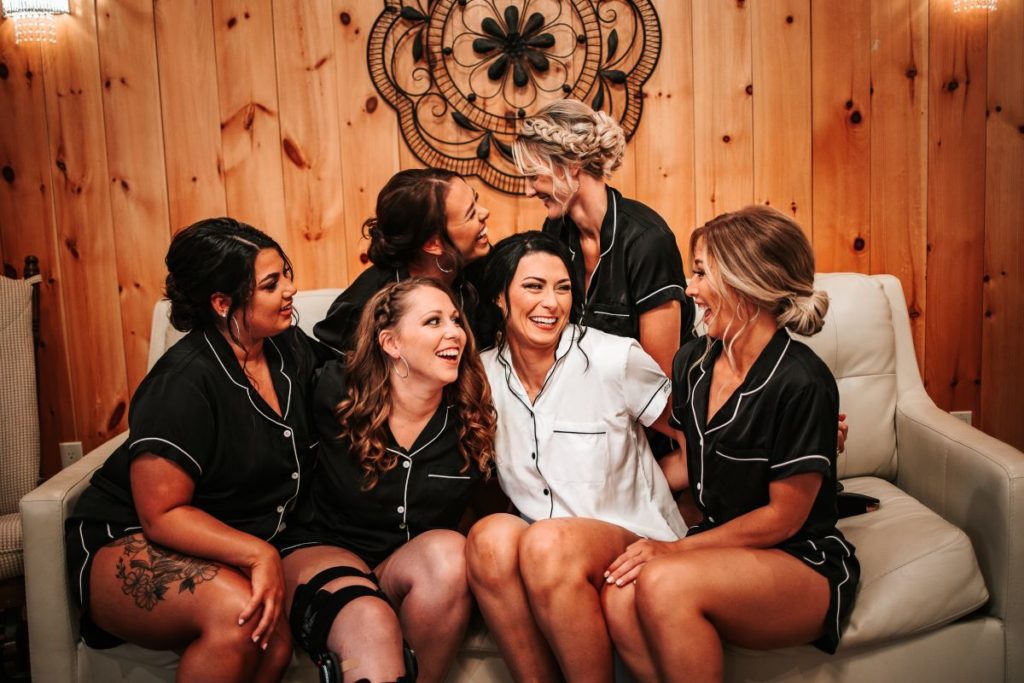 Getting Ready

The ladies sported matching PJ sets to stay comfy all morning long. Laura's was white with her wedding date embroidered on the sleeve.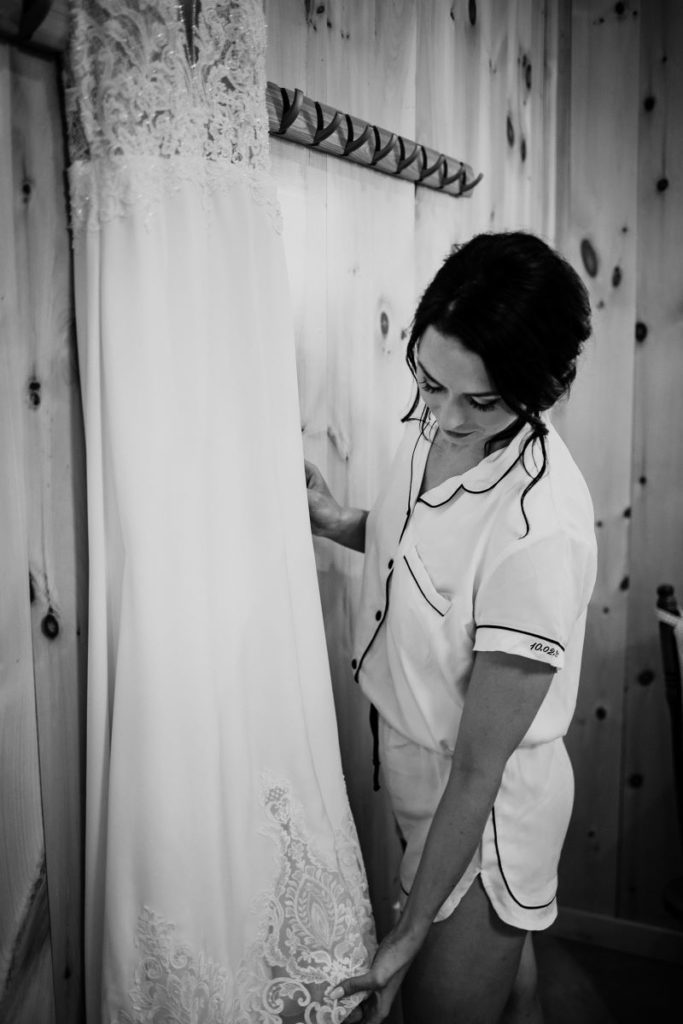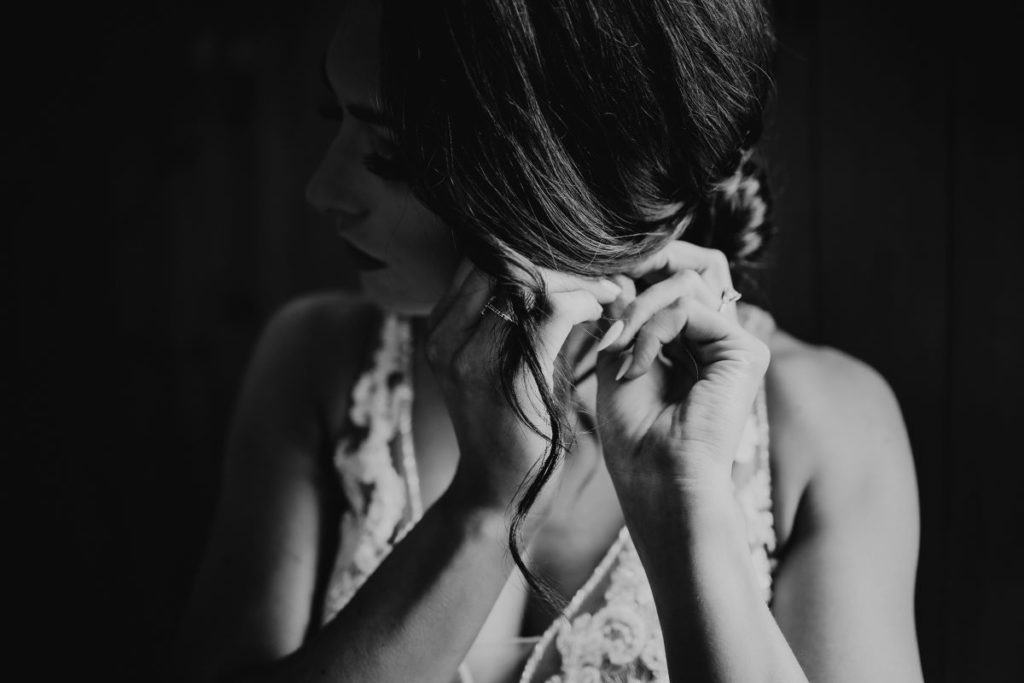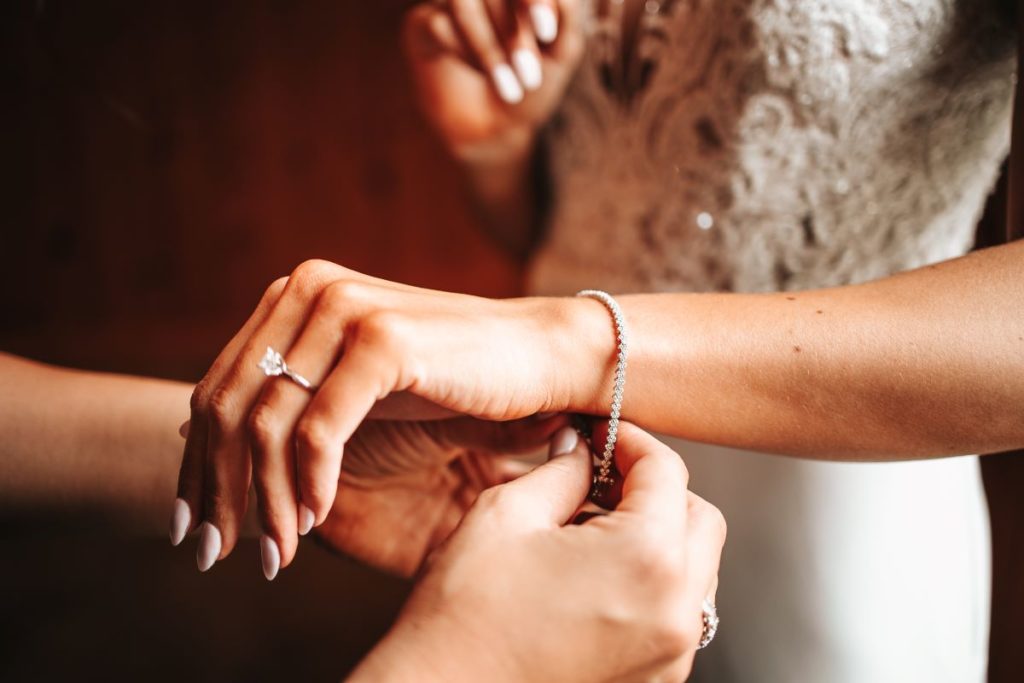 Black & white was the color scheme. Wedding party attire included. A classic look!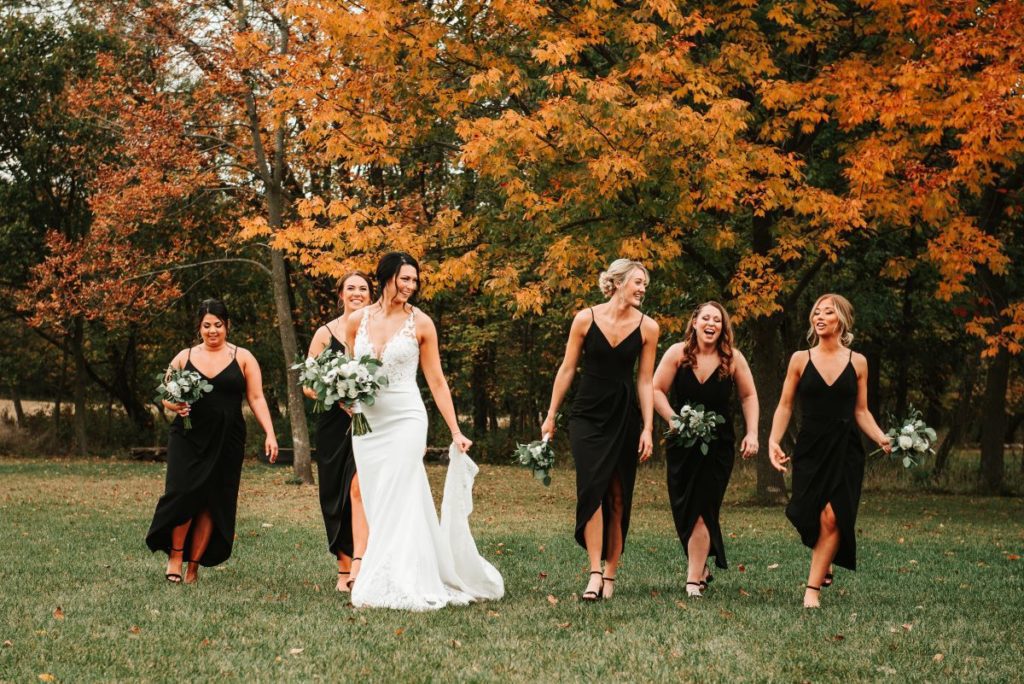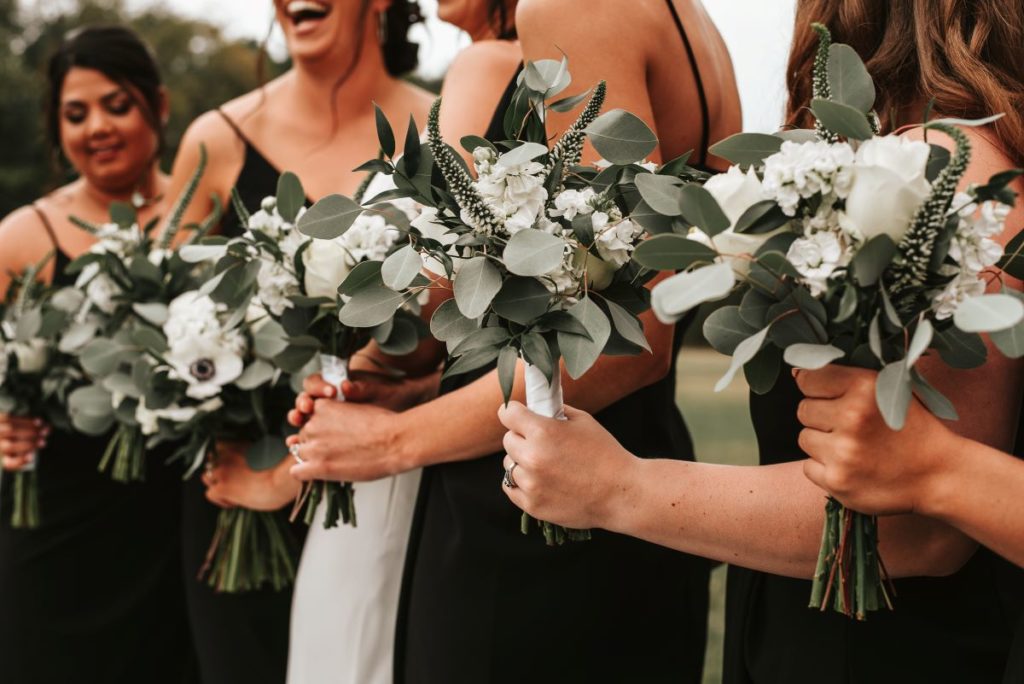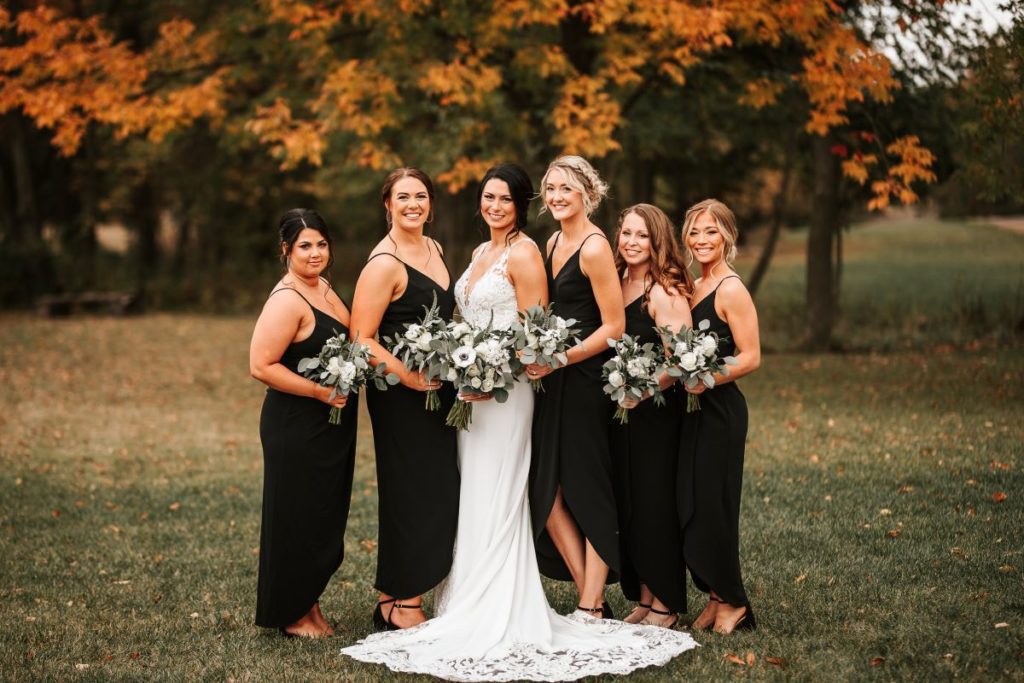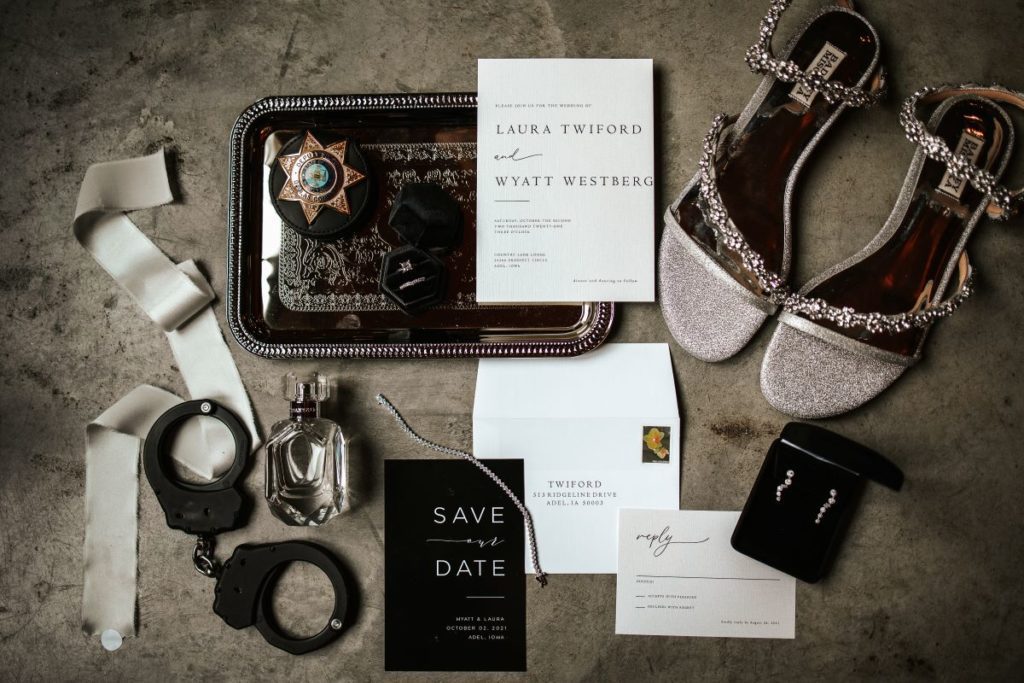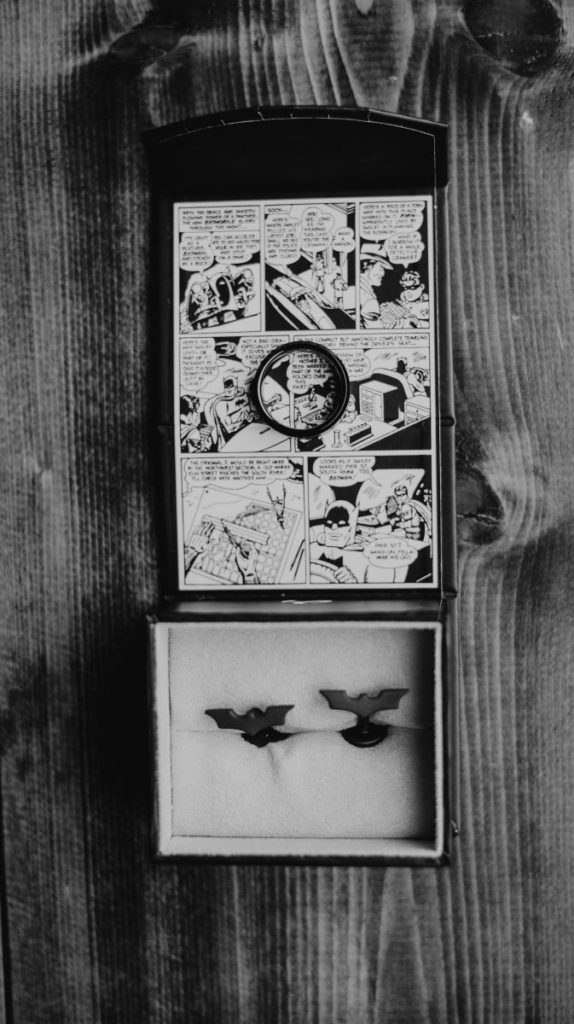 Groomsmen hung out upstairs as the ladies got ready. They wore all black tuxes.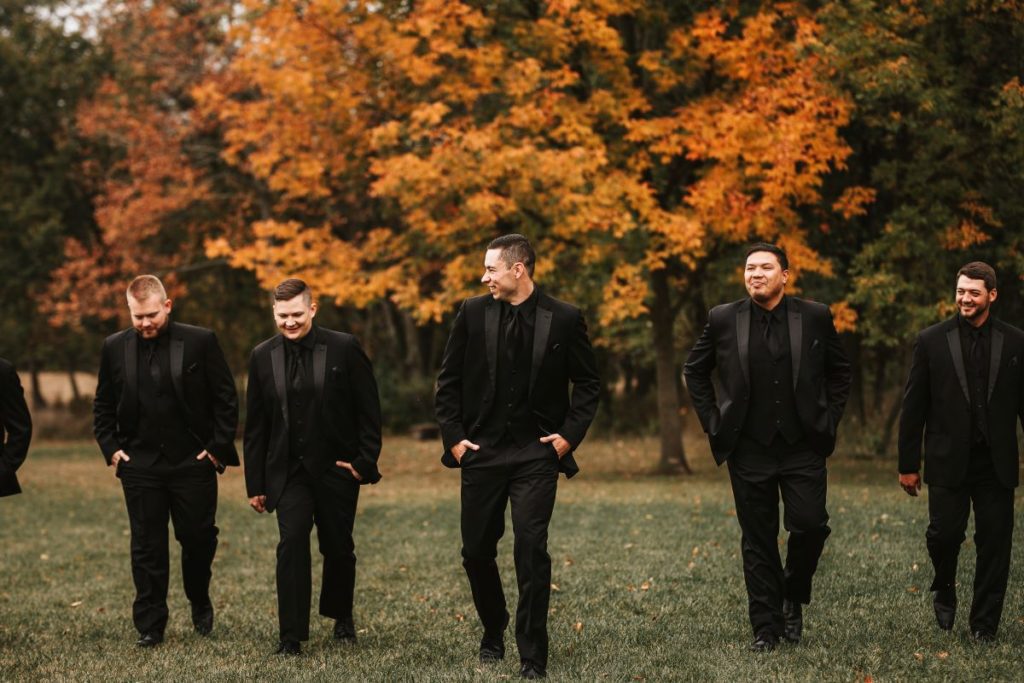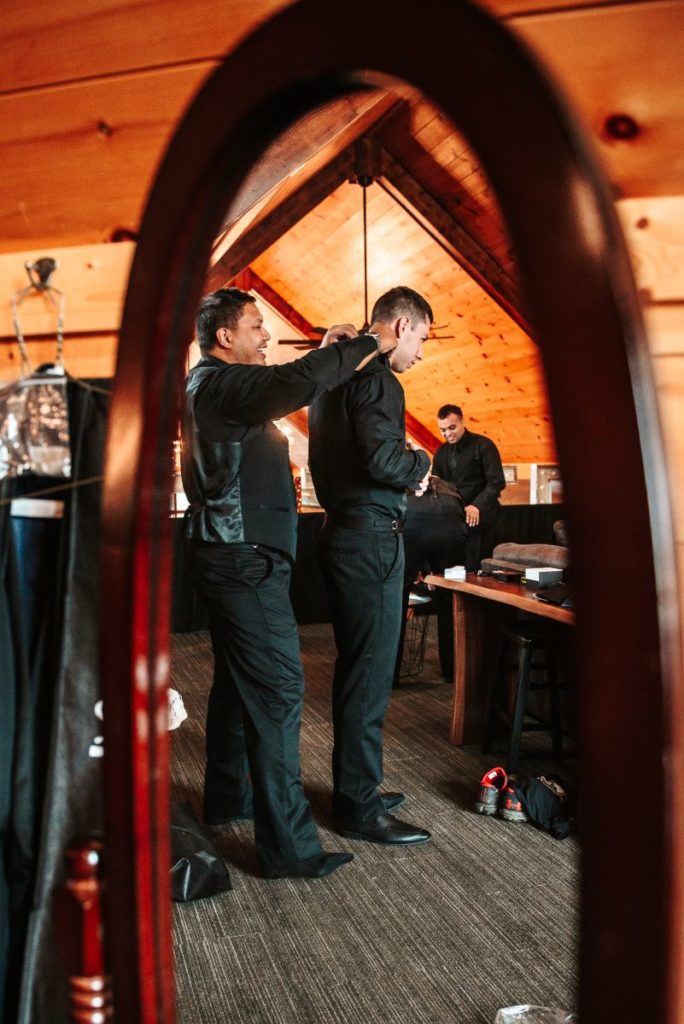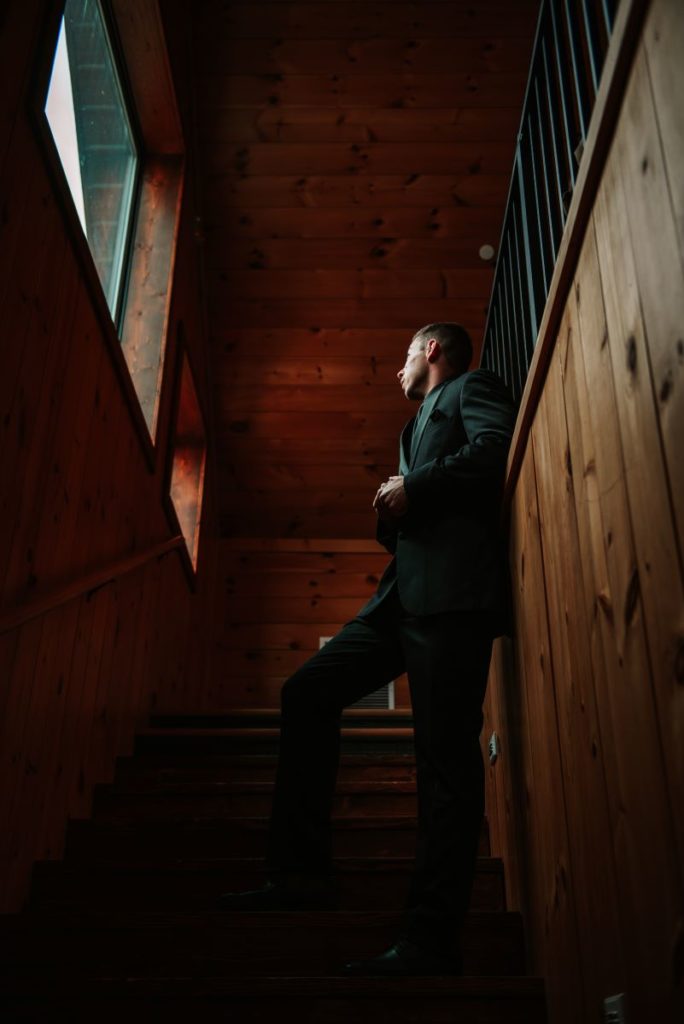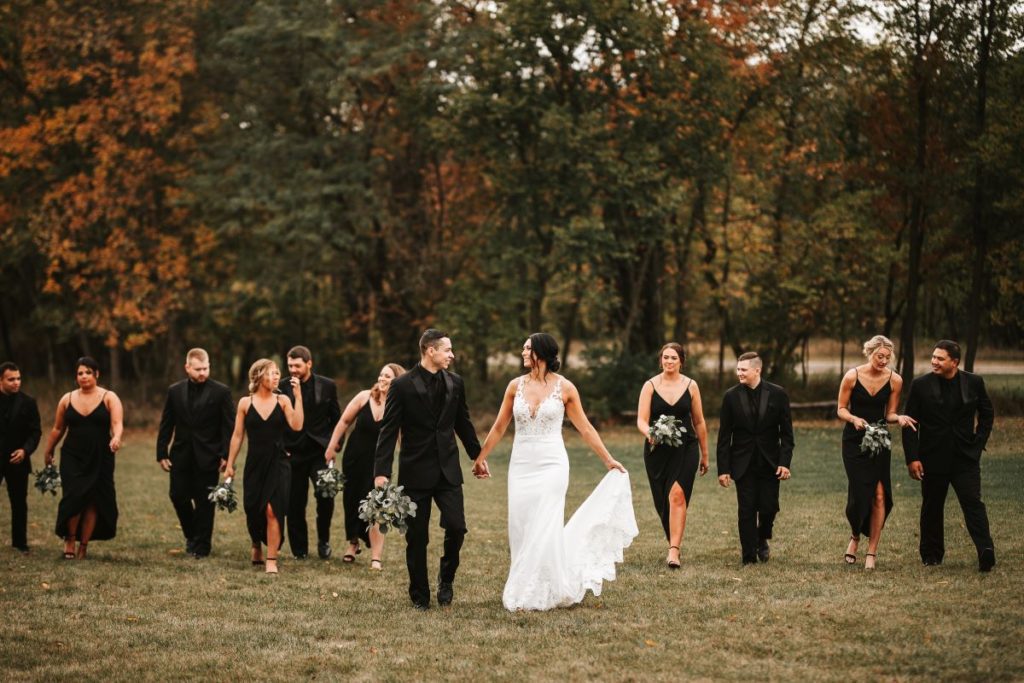 Guests returned to the venue post ceremony to find an abundance of chips and salsa
The napkins had fun facts about the couple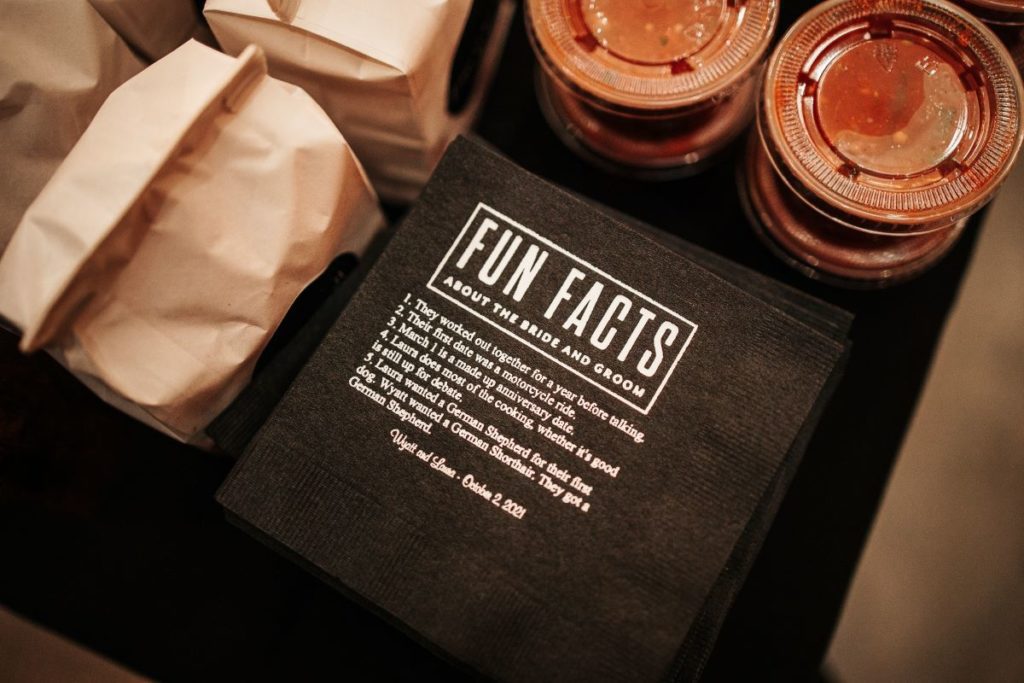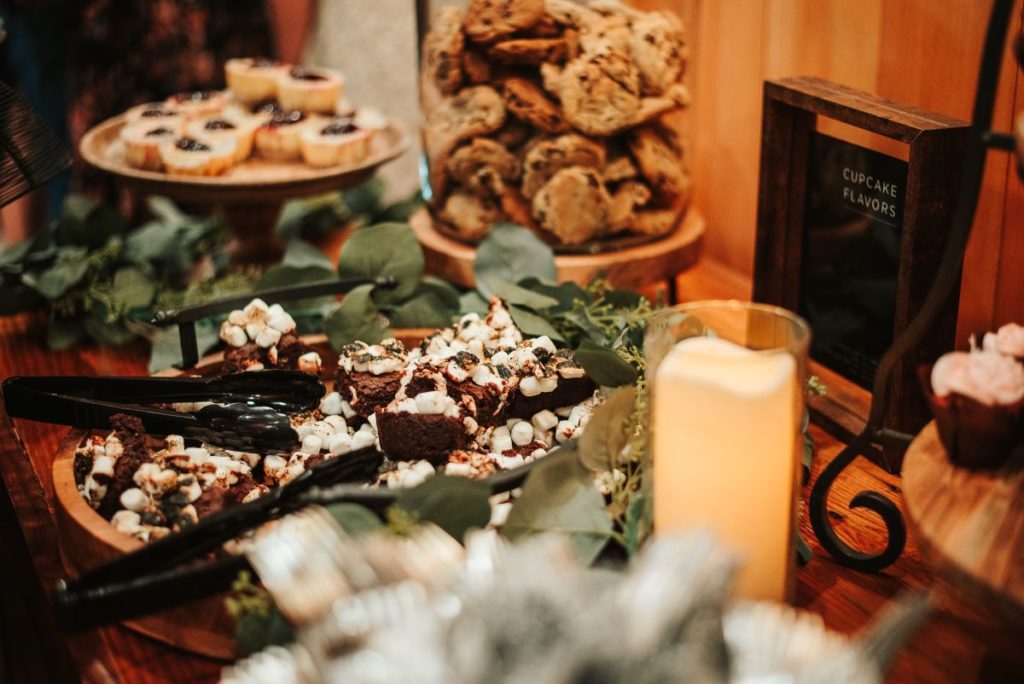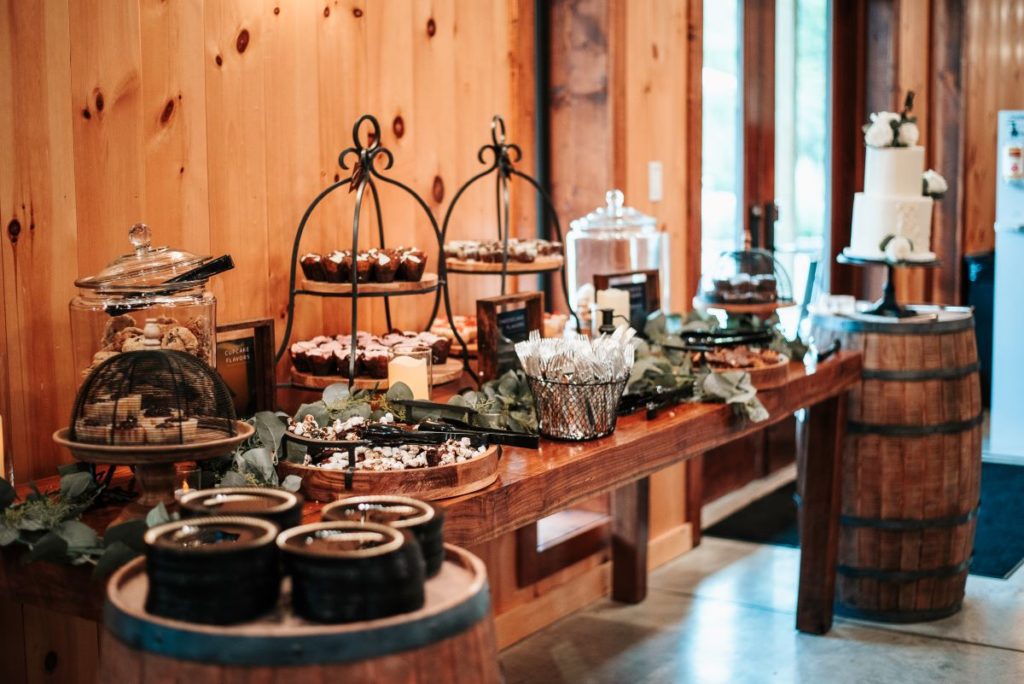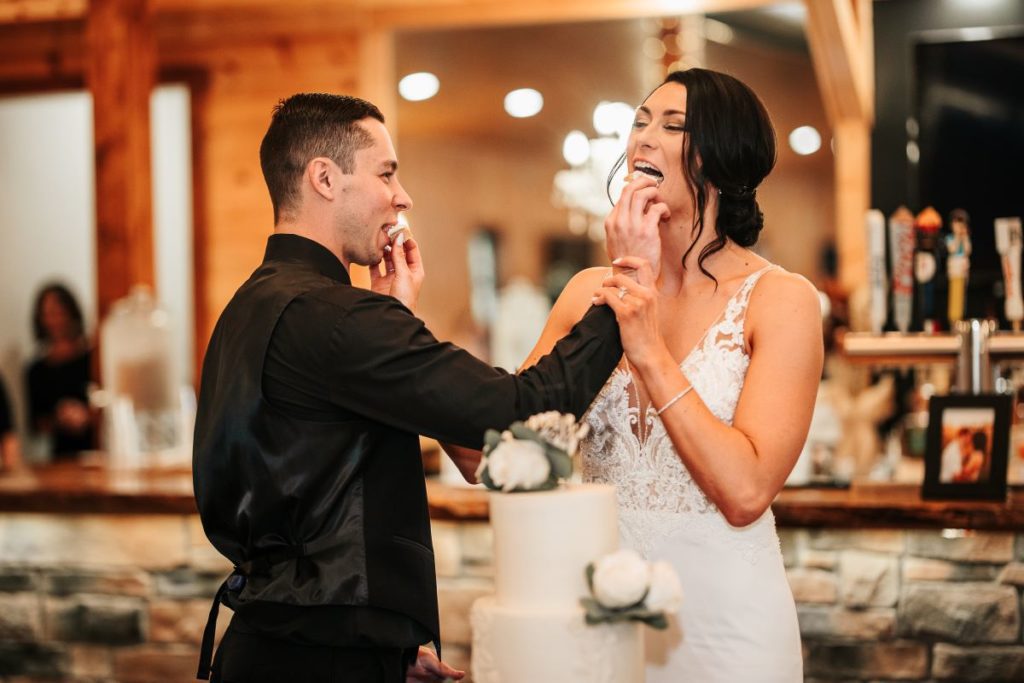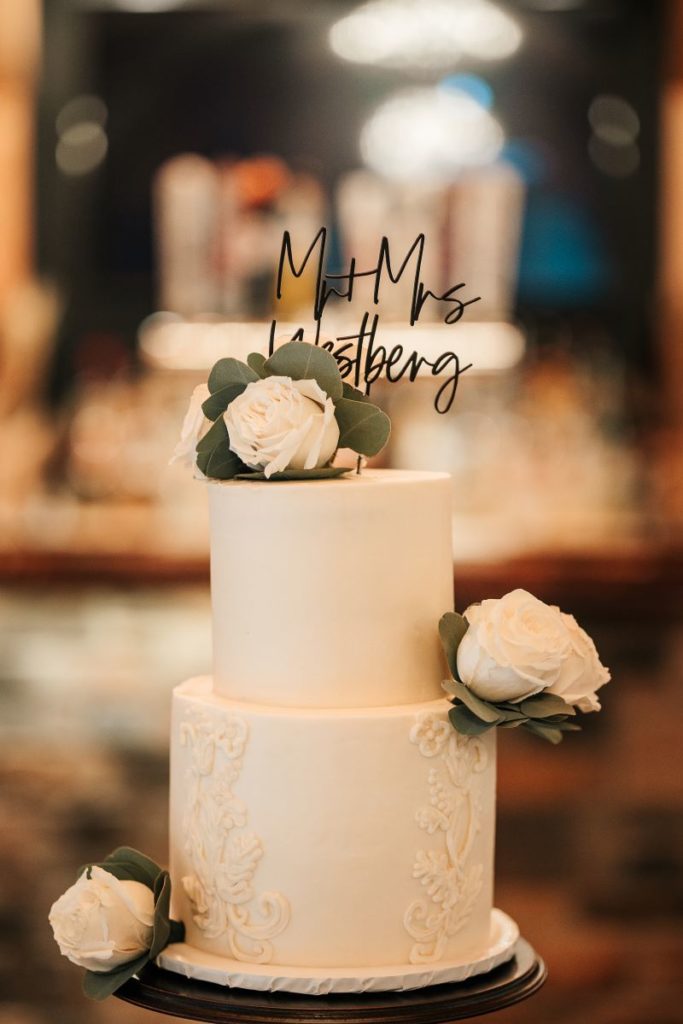 Reception
Black table cloths, lots of candles and wood accents