Fall is in the air!
It's the time of year when the trees are turning, leaves are falling and bushes are burning. That also means there's plenty of beautiful photos just waiting to happen at Country Lane Lodge!
Check out this rustic wagon and pumpkin scene: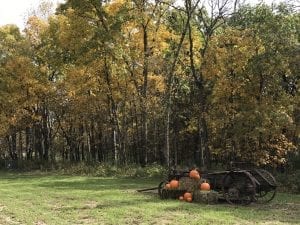 Or the way the light plays through the trees: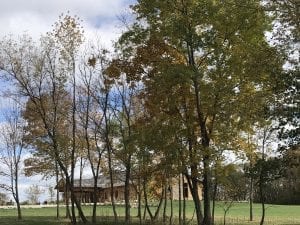 Or here's our pretty winding road: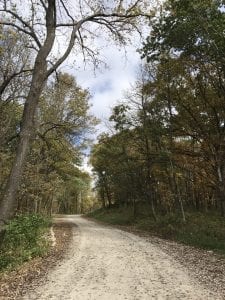 And more beautiful photos with a touch of color from a burning bush: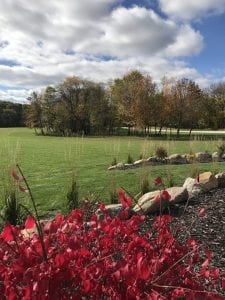 With 40 secluded acres near the Des Moines metro, we have plenty of photo ops just waiting for you – Contact us to see our beautiful fall colors and event venue for yourself.
We host more than just weddings – we are also able to do all kinds of events from concerts and family reunions to corporate meetings, fundraisers and more. That's what makes us one of the best event and outdoor wedding venues in Iowa!