Central Iowa's Best Wedding and Event Venue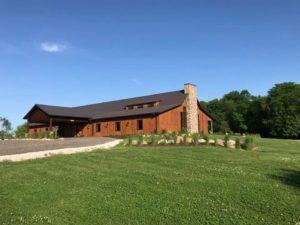 Country Lane Lodge wedding and event venue was built in 2017 with an eye for detail.  We are located on 40 secluded and wooded acres between Waukee and Adel, IA.  Much of the building material and labor was sourced locally and was built by Amish workers known for their meticulous craftsmanship.
The Lodge was designed with weddings, company events, graduations and family gatherings in mind.  During the planning of the venue, we visited many existing venues, talked with lots people to find out what worked and used our own experiences from recent weddings.  We incorporated the best features, as well as things we wanted to see in a venue.  Country Lane Lodge is the result of this, not just another wedding barn or event venue!
Beautiful Location and Facility with Modern Amenities
When you arrive, you will be met with the stunning portico where you can be dropped off at the main entrance.  This will lead you into the breath-taking venue.  You will also find a specialized drop-off lane for buses and vans if needed.  Otherwise, parking is a quick and easy walk from the main entrance.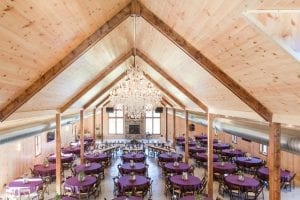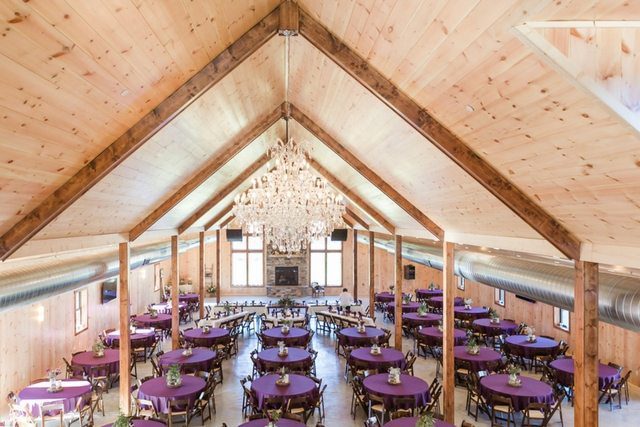 The Lodge holds up to 400 seated guests with indoor and outdoor ceremony and entertainment options.  The Lodge is all on one level so this means no stairs for your guests to navigate.  We have a loft that overlooks the main floor which is great for pictures or just enjoying a quiet conversation.  Our floors are heated, so your guests will be comfortable no matter what time of year it is.
Our naturally landscaped site offer countless photo opportunities throughout the wooded property.  The Lodge's interior has ample space for sit down dining, dancing, meetings and more.  Our state of the art video and sound system make presentations, speeches and music a snap.  Warm up next to our beautiful fireplace, sit around the fire pit or enjoy a beverage from the bar to make the most of your visit to The Lodge.
Caring and Helpful Staff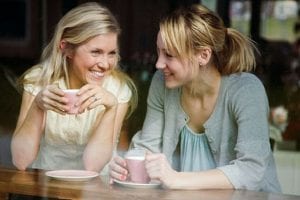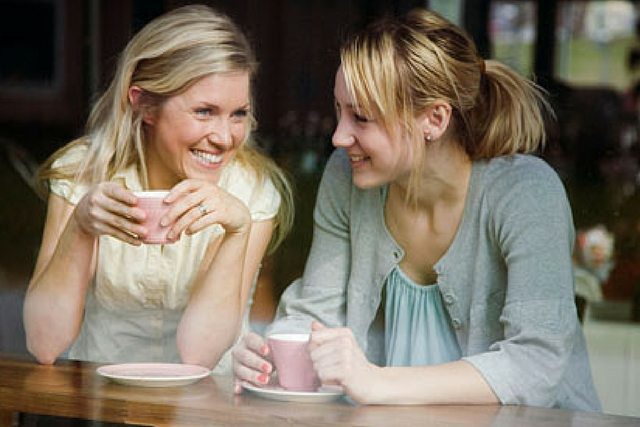 Country Lane Lodge's caring staff is here to help.  We love what we do and it shows.  From your initial tour of the Lodge, making sure your questions are answered, to being on hand to help out the day of your event; we are here to help ensure your day is great.
Schedule a tour now and we can talk you through the options to get you started!
Schedule Your Tour Today